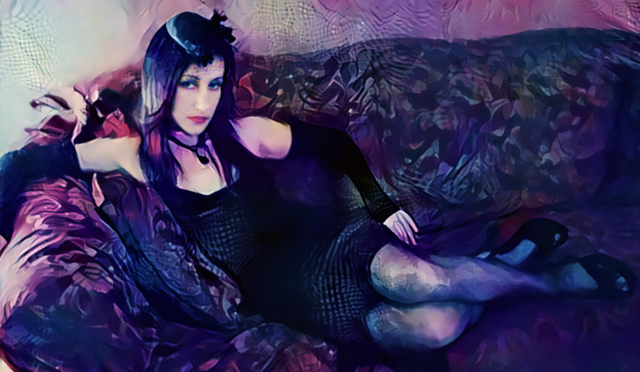 ---
---
► Listen on DSound
► Listen from source (IPFS)

Sometimes I compose music in my dreams. It's usually a dream where I'm listening to a song and wishing that I wrote it...then I wake up and realize that I did write it lol.
I generally wake up from this type of dream at around 4 AM and have to force myself to get up to record the idea before I forget it.
Sometimes I'm too lazy to get up...or I have 5 cats sleeping on me and I can't get up.
But, most times I actually make it out of bed.
I have a ton of these little dream music ideas recorded on my phone and sometimes I turn them into songs.
Broken is one of those songs.
I dreamed of the melody:
"Do you believe in love?"
"Do you believe in me?"
I heard those 2 lines over and over in a dream. When I woke up, it was so clear in my mind and sounded so familiar to me that I was sure it was already a song in existence.
The original version of this song was a melancholy fingerstyle guitar ballad, but I started thinking about the idea of being Broken, and the emotional meaning of what the song meant to me.
I decided that the music needed to represent those broken emotions by sounding broken itself.....hence the schizophrenic​, multi-genre, somewhat frantic sound.
I also created a music video for this, but I have yet to finish it.
The pic above is from the video shoot...taken at a "haunted" mansion that I never want to return to again.....