The Mothers of Invention: Frank Zappa (vocals, lead electric guitar), Lowell George (vocals, rhythm electric guitar), Don "Sugarcane" Harris (vocals, electric violin), Ray Collins (vocals), Ian Underwood (alto sax), Bunk Gardner (tenor sax), Jim "Motorhead" Sherwood (baritone sax), Buzz Gardner (trumpet, fugelhorn), Don Preston (organ, RMI Electra Piano), Roy Estrada (vocals, electric bass) and Art Tripp (drums). From the album Weasels Ripped My Flesh (1970).
Art Tripp is an American drummer and percussionist known for his work with Frank Zappa and his Mothers of Invention, and with Captain Beefheart and his Magic Band during the 1960s and 1970s. He has also recorded with Jean-Luc Ponty, Jefferson Airplane, the Brotherhoods of Man and Tim Buckley. Born in Athens, he started drumming with school bands and while in high school he played at parties and weddings. Furthermore, he learned to play the xylophone, marimba, tympani and other percussion instruments. In 1962 he began studying percussion at the University of Cincinnati and later joined the Cincinnati Symphony Orchestra.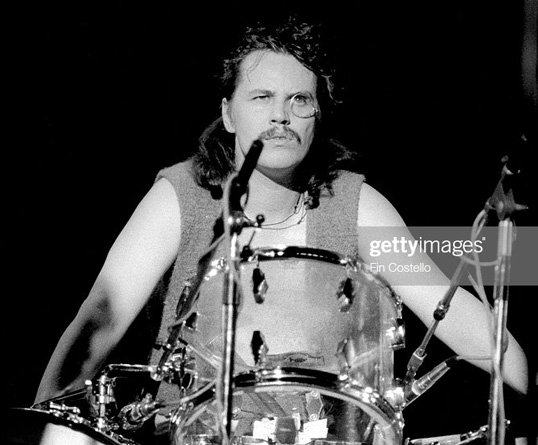 Art Tripp
In 1966 the orchestra made a world tour of more than two months in which he acquired much experience. He later became part of the Cincinnati Pops Orchestra, the Cincinnati Summer Opera and the Dayton Philharmonic Orchestra, and collaborated with the avant-garde composer John Cage in his workshops and performances, although he also played jazz. That same year he graduated with a Bachelor of Music degree and in 1967 received a scholarship to attend the Manhattan School of Music in New York, where he became acquainted with contemporary music and completed his Master in Music degree.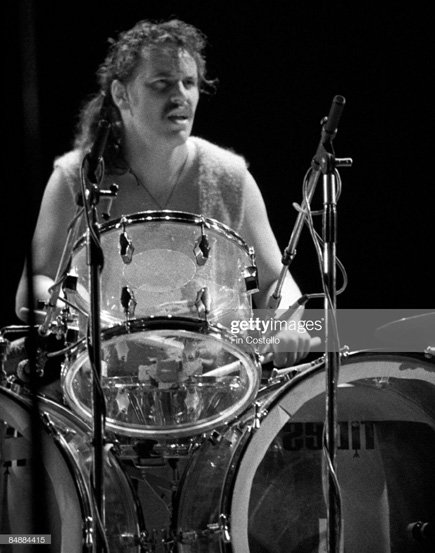 Art Tripp
In New York he met Richard Kunc, Frank Zappa's sound engineer, who told him that Tripp had the training and practice he was looking for in a percussionist. Next Tripp played for Zappa at the Apostolic Studio in Greenwich Village and Zappa incorporated him into his Mothers of Invention. Then Tripp toured extensively with Zappa in the United States and Europe, took part in seven of his albums, including Cruising with Ruben & the Jets in 1968, Uncle Meat in 1969, Burnt Weeny Sandwich and Weasels Ripped My Flesh in 1970, and appeared in his films 200 Motels and Uncle Meat. Trip was able to deliver Zappa's difficult arrangements and make his own improvisations using all the instruments he could play.
© Bizarre/Reprise Records