Mad World by Ed Privat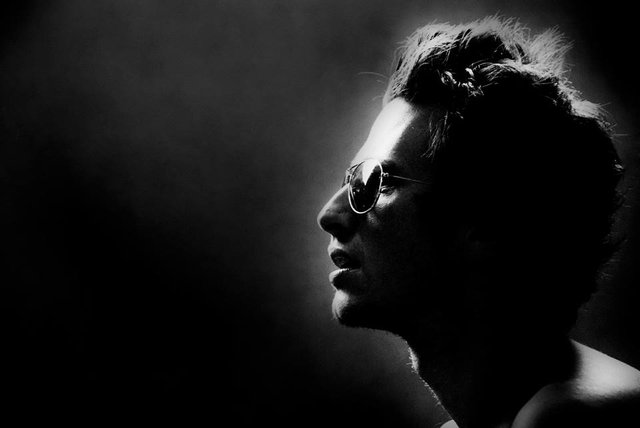 ---
This morning it was raining in Johannesburg South Africa, so this song was fitting the tone.
Now it's all sunny out there, but I am gonna stick to my original plan :)
My son was born in 2013, the year I released my album of the same name "Neo".It means gift of god in Sotho,it's a pretty cool name too and carries it with pride. When he came into this world, I was filled with joy.
But my vision of the world was drastically changing since I had become more aware of the injustice perpetrated by "the power that be", the continuous act of treason by the psychopaths that govern us, the hidden hand shaping our society by destroying it, dividing one another, treating us the 99% like cattle.
So while I was looking at the marvelous wonder of creation, I couldn't help but feeling bitter and sad, that we decided to bring him into this fucked up world.
Then more and more terror attacks started sprouting around the globe like a sudden trend, more sophisticated and scripted each and every time, while the masses just surrendering what little was left of their freedom in this Orwellian nightmare.
It was 5 years ago, but it feels like nothing has much changed ever since.Terror attacks have become almost our daily bread, we are being desensitized with violence, and sensationalism.
The only glimmer of hope comes in the form of cryptocurrency, the revolution that Steemit has created and us the people :
we are changing
For the first time we can break the shackle that suffocates us, we can support each other, and "the power that be" is freaking out. I know it sounds like a cheesy utopia, but I am truly convinced that our revolution and emancipation will have to come with financial freedom first.
The song from a technical point of view, is very minimalist. James Blake weirdness is the inspiration for the production.
I have lost the project of this song when my HDD fried, I wanna see what people think and if you enjoy it , I want to work on it from scratch again, and maybe have it as an interlude for my second album that I am writing.
Thanks for taking the time to read and I hope you enjoy! This is an exclusive @dsound content
Mad World by Ed Privat
I don't wanna know about this new world
I don't wanna hear a word
and surrender
Everybody close their eyes in order to keep up with the new day
It is gone ( how are you feeling about those lonely night)
Love is gone
It is gone
Love is gone in a mad world
The truth will climb up the window
And they'll get what they deserve
There is one judge you can't run away from
You know who
But there's no right nor wrong, no need to keep the weak, it means I am gone
And who's on the list that saves the strong, why don't you feel for anyone...
#NWO #agenda #madworld #original #edprivat
---
► Listen on DSound
► Listen from source (IPFS)