I Fall Apart by Ed Privat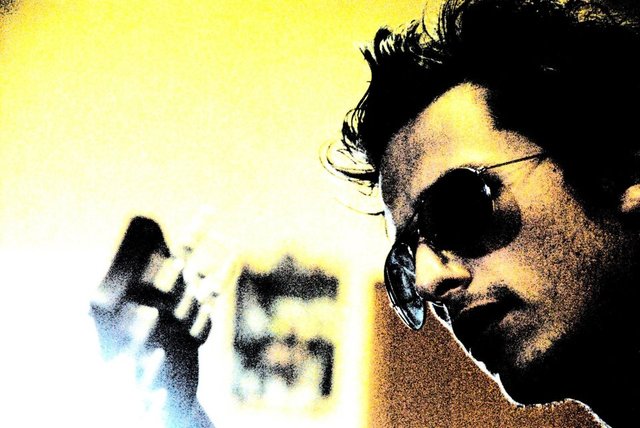 ---
Hello everyone! Wow it's been 11 days since I posted last time, I literally couldn't find time to post, we got so much on our plate lately between my day job, getting all the papers ready for October, getting the driver's license, selling our furniture getting the airplane tickets, finding accommodations in the south of France, but we're getting there!.
Less than a year ago, we set ourselves the goal of moving to France with my beautiful family, and I am happy to say that we're about to fulfill that goal! We will be in France in October, and I am already setting up vocal lessons with students, getting gigs, and getting ourselves amped!! (Pun intended)
I had to give up music for 8 months and work for the first time in my life in a company, and all I can say is yikes, I am terrible at taking orders, but it finally paid off, and now we can gtfo...
Cheers!
This is a cover called "I Fall Apart" by Post Malone. I made an acoustic version of the song, but still added a beat coming up halfway through!
I hope you all having a delightful week!
> Ooh I fall apart Ooh yeah, mm
She told me that I'm not enough, yeah And she left me with a broken heart, yeah She fooled me twice and it's all my fault, yeah She cut too deep, now she left me scarred, yeah Now there's too many thoughts goin' through my brain, yeah And now I'm takin' these shots like it's novacane, yeah
Ooh, I fall apart Down to my core Oooh, I fall apart Down to my core Ooh, didn't know it before Surprised when you caught me off guard All this damn jewelry I bought You was my shorty, I thought
Never caught a feelin' this hard Harder than the liquor I pour Tell me you don't want me no more But I can't let go Everybody told me so Feelin' like I sold my soul Devil in the form of a whore Devil in the form of a whore
You said it No you said it No you said it We'd be together Ooh, I fall apart Down to my core Ooh, I fall apart Down to my core Ooh, didn't know it before Surprised when you caught me off guard All this damn jewelry I bought You was my shorty, I thought
Ice keep pourin' and the drink keep flowin' Try to brush it off but it keep on goin' Covered in scars and I can't help showin' Whippin' in the foreign and the tears keep blowin' Ice keep droppin' and the drink keep flowin' Try to brush it off but it keep on goin' All these scars, can't help from showin' Whippin' in the foreign and the tears keep blowin', yeah
Ooh, I fall apart Down to my core Ooh, I fall apart Down to my core Ooh, didn't know it before Surprised when you caught me off guard All this damn jewelry I bought You was my shorty, I thought
---
► Listen on DSound
► Listen from source (IPFS)