Superfreestyler by Ed Privat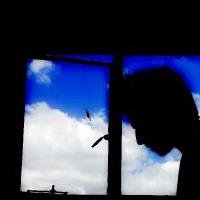 ---
The joint today is Superfreestyler, a song about a superhero dance freestyler that beats crime through the power of hip hop, locks and pops and coolness.
It doesn't really make sense, it's a bit goofy, I always like imagining a movie when listening to that track
The instrumentation is very intense. If I remember there were something like a hundred tracks that the producer Dyllan Ellis had to mix.
There even a track where I just hit on a soda can. All the trumpet were done by the same guy Marcus Wyatt, that we layered over and over. The inspiration is Outcast. Gnarls Barkley, the song "Freestyler" by Bomfunk MC;s (RIP), and every cartoon from the 80-90s era. It was one of the most expensive tracks of the album
enjoy!
SUPERFREESTYLER
A dark street , full of vilains, messin around in discoville , blood on their hands , While cops , stucks in a Starbucks, switch the radio off let the town down down , While hope is leaving people , someone from downtown can answer to the call No fears , cause a distant voice , with a boombox on a shoulder , music's getting louder HERE I COME SUPERFREESTYLER INTO THE BATTLE < WITH KILLER MOVES ON THE AFTER BEAT HERE I COME SUPERFREESTYLER INTO THE BATTLE Headspins to stop gangsters runnin' , lock and popo to dodge the punch oldschools moves are coming Smooth and cool , he can do the robot , while enemies laughing at him one by one they got shot By his super steps , and his flying snakes , and the running man HERE I COME SUPERFREESTYLER INTO THE BATTLE , WITH KILLER MOVES ON THE AFTER BEATS HERE I COME SUPERFREESTYLER INTO THE BATTLE
---
► Listen on DSound
► Listen from source (IPFS)