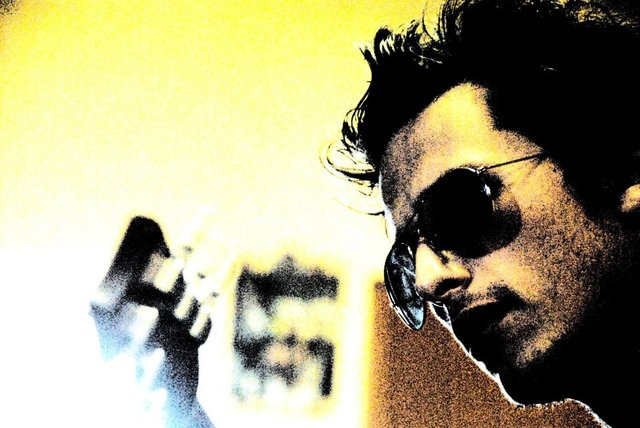 ---
The bass on that track is just fantastic, it's actually a sample from the song by Hall & Oates's 1981 hit "I Can't Go for That (No Can Do)"
A super efficient song,
It was my first song request ever on steemit, so it has a special meaning to me even if it's pretty much out of tune.Everything was recorded by voice, It was @Slt.nolaim that requested it at the time, a french teacher from Paris that got M.I.A for 11 months, like lots of others that just gave up very quickly, and I don't blame them.
We need to encourage and give a reason for people to stay. I am happy to announce that I've received a great delegation, I will of course focus on the music on steemit, if you want to delegate to @dsound or @edprivat, don't hesitate as it won't be lost, I am here almost everyday going through dozen of content , waking up at 5am before work, and make sure to listen to everyone's music. I am not trying to pat myself on the back, I just love listening to music, and if you want to invest your SP in music, your delegation won't be wasted on me...
Annoucement: The @dsound vote is back!!! Thanks to @prc for his great support and work!
Sunrise
Simply Red
As I look into your eyes I see the sunrise
The light behind your face helps me realize
Will we sleep and sometimes love until the moon shines
Maybe the next time I'll be yours and maybe you'll be mine
I don't know if it's even in your mind at all
It could be me
At this moment in time
Is it in your mind at all
It should be me, it could be me
Forever
Wandering through life will love come home to you
And the love you want forever, will they be true to you
Will we sleep and sometimes love until the moon shines
Maybe the next time I'll be yours and maybe you'll be mine
I don't know if it's even in your mind at all
It could be me
At this moment in time
Love's indescribable
It should be me, it could be me
Forever
Easy, ready, willing, over time
Where does it stop where do you dare me to draw the line
You've got the body now you want my soul
Don't even think about it say no go

---


► Listen on DSound

► Listen from source (IPFS)