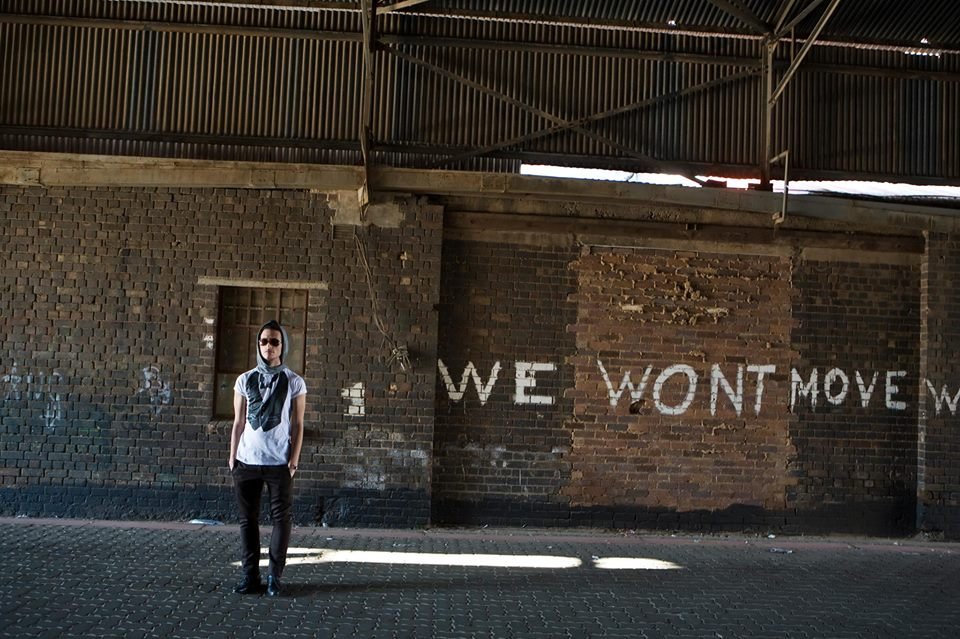 ---
This song has been following me for a bunch of years now , it's almost like a friend, sometimes I love it , sometimes I hate it, It never leaves me indifferent. It all started in 2006, I was living in Paris at that time, and Gnarls Barkley released their album St.Elsewhere.The mix between soul and hip hop blew my mind, and I was convinced I could write a song of the same caliber.
And while i was walking along the french river the Seine, I was staring at the water moving while on a bridge, almost dozing off, and this bass line came to me, and followed me home.
I didn't even have to record it to remember it the next day. it was still imprinted in my mind which is very rare because I am the forgetful kind.
The lyrics came to me the very same day, and a younger version of myself with a very limited version of English for lack of travelling and experience, came up with this line:
Move across the Line, to see what is different behind
Don't try to look into it for too long, because it doesn't mean anything.If my younger self was more educated, he should have said:
Cross the line ,to the see past/beyond our differences
But my younger self was a very stubborn guy, and I played this song in every Jam session that you can imagine in Paris, with so many different musicians. so many version of the same song, at so many gigs, but no one ever corrected my syntax error because most french musicians don't speak English so well.( and don't care about the singing part)
Later on down the line (2009-2011) , I was recording my first Album in Johannesburg, and I decided to keep all those errors, because....WHY NOT
Not because I am lazy, but because these lyrics are a snapshot of a this Parisian kid with a dream in mind , writing a song as good as Gnalrs Barkley .
The influences are Sly and the Family Stone, any gospel/soul from the seventies, and the song "Papa Was A Rolling Stone".
I hope you enjoy :)
---
► Listen on DSound
► Listen from source (IPFS)