DSound Community Update: How DSound Love Machine loves YOU!
Hi DSound tribe! :)
So the Valentine's day came and went - and we were busy, busy bees trying to get DSound Love Machine ready...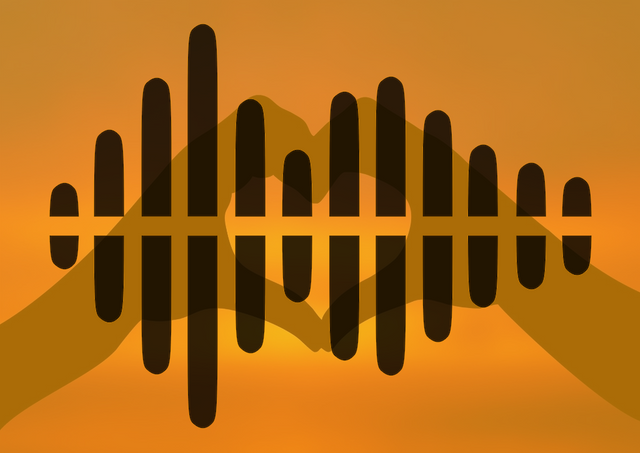 We can confirm you that a test version of the Love Machine is already running successfully. We are just ironing out the kinks (which are not that many) - and soon it will be live.
Also ending soon is the qualification for DSound Early Birds Program.
If you want to have added benefits in the future - and a larger slice of the payouts pie - you might consider delegating some of your staked SP to DSound.
We are less than a week away - the DEADLINE is February 24th, 0:00 AM UTC.
But for now, we'll try to DTR (define the relationship) between the Love Machine and all of you...
Love Machine and Content Creators
Last year was a great year mostly because of you - the artists, musicians, opinion-makers, podcasters and overall random sound creators. We love you and this platform will always be about you.
You are the SOUL of DSound!
The Love Machine will be regulated by curators. Much like it happened before the "Delegation Armageddon" - if you are a regular poster of great content that gets noticed by the curation team - you will be rewarded with an upvote!
But keep in mind that the Love Machine only amplifies what human curators do. It is not a regular Steem bid bot! By sending a bid to the @dsound account you are investing in the promotion of your content, but only if your content gets support from curators and other users it will eventually score an upvote! On the other hand, if you already get curated often, then by sending your bid you amplify your chances and the possible upvote strength... :)
F.A.Q.:
Do I need to delegate to receive an upvote?

Nope - just keep doing what you are doing. But please consider delegating as it will help not only the platform - but also yourself when the upvote happens (and you can make some profit as well).

If I am a delegator/DSound Lover/DSound Early Bird - do I get a guaranteed upvote?

Not quite - delegators will have access to other benefits and payouts. But we are very keen on keeping DSound curation unbiased for great content-makers.

If I send a bid to @dsound to promote my content - do I get a guaranteed upvote?

That will depend on the amount of posts in queue and if curators have noticed your post. But if your post doesn't get an upvote between the 24 and 48 hours, then a refund will be sent back to your account.
Love Machine and Delegators / DSound Lovers / DSound Early Birds
If the content creators are the SOUL - Delegators are the BLOOD of DSound.
We really feel that your belief, support and patronage should be appreciated with much more than kind words.
The fairest way to do this is not by giving you an auto-upvote to all your posts, but by sharing with you the bids sent to the @dsound account, and curation rewards to be added in the future. Right at the Love Machine startup, all delegators will start receiving a weekly payout of their share of the bids sent. After the initial 3 month period of engine startup, all delegators will start to receive their fair share of the curation rewards generated by their delegation as well.
The incentive mechanisms were already outlined in our previous post:
DSound Community Update: Call for delegators - DSound Love Machine new curation platform, exclusive opportunities and payouts for delegators coming
If you are a delegator and a content creator - and many of you are - you will be entitled to be curated by DSound if you are posting great content! In that case, depending on your status - as outlined in the former post - you might be entitled to stronger upvotes from the Love Machine.
F.A.Q.:
As a delegator/DSound Lover/Early Bird - do I get automated upvotes, even if I just spam or steal content?

Not quite.
Although delegators are apreciated by all of us - we are keen on keeping the system fair for all.
You will get your fair share of the delegator payout. And if you are a great content-creator - you will also get the normal author rewards from your great posts - and if they get spotted by the curation team they will be curated by DSound Love Machine.

As a delegator/DSound Lover/Early Bird - am I blocked from getting upvotes?

Nope - we are aiming towards a meritocracy.
If your content is great - regardless of delegating or not - you will be eligible for an upvote! If you are a DSound Lover or Early Bird - you will get a higher chance of a stronger upvote.
As you can see, delegating is appreciated and can be seen as both patronage and as an investment. You will get some profit by investing in one of the largest music communities on Steem and you will help to keep the community alive.
Our vision is for it to work in symbiosys - the content creators will be supported if they produce great content by upvotes.
Delegators will be supported by the content promotion and curation rewards.
If you are cool enough to be BOTH a great content creator (that gets selected by the curation team) and a delegator - well, it is only fair you'll reap the rewards from BOTH.
You'll get twice the love!
But, still don't know what DSound is?
It's ok... You are at the right place!
Let's share what it is with you right now...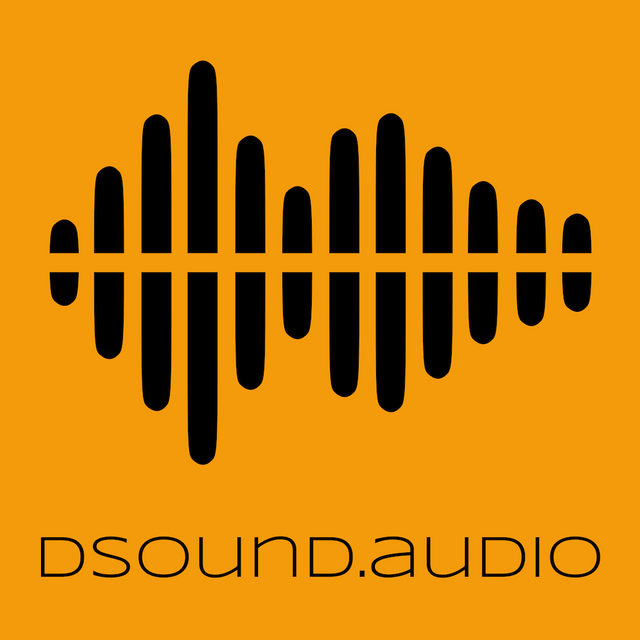 What is DSound?
DSound is a decentralized web application that allows anyone to upload, listen and discover music and other sounds stored on top of the IPFS Network.
It uses STEEM blockchain as a persistent database, so by posting their sounds the authors can earn rewards in cryptocurrency, when other users like their content, which can be exchanged easily to US Dollars, Euros or any other currency, with a look and feel very similar to Soundcloud.
DSound Discord Server (the tribe is connected)
If you're learning about DSound now or you didn't connect yet, please join our Discord server at:
There you'll find a few channels to have everybody from our community getting together and making DSound even better.
If you need any help, please chat with our moderators who have done a great job in making this server a great place to hang out! Also check their work on DSound since they are content creators as well:
@juliakponsford
@jamesub
@archaimusic
@jamesub
@jeffandhisguitar
@darrenclaxton
@nickyhavey
DSound is this! <3
"Music is what feelings sound like"
DSound <3 Music
---
And If you trust us and approve what we do in the Steem ecosystem, please give us your Witness vote to help us continue this journey...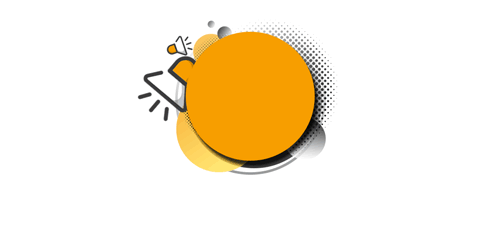 Design by @aleister

You can vote for @dsound as a Steem Witness here: Vote with SteemConnect
... but if you prefer the oldfashion way, please go to:
https://steemit.com/~witnesses
and vote for @dsound :)

You might not find us on the list yet, so please use this field to vote:

Alternatively you can set @dsound as your proxy, so that you follow the witnesses we vote as well. This might be interesting for all of you that don't know that well for which witnesses to vote... To do so use this field:

Note: You will need your active private key or your master password for these operations.
Thank you guys! :)