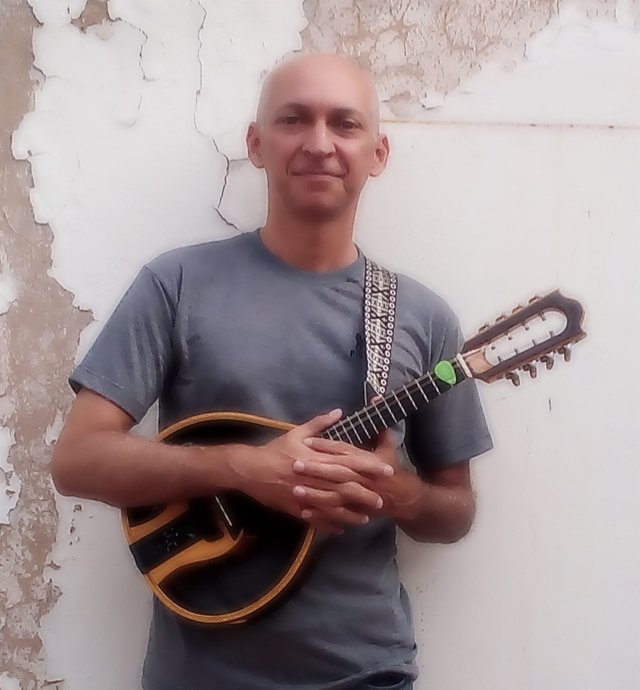 ---
Un cálido saludo musical.
¡Ay Compae! Composer: Luis Laguna
The Venezuelan merengue is a dance music of the 20th century from Venezuela, with a characteristic attractive rhythm. It is a completely different genre from the merengue of the Dominican Republic in terms of its rhythm, instruments, culture and history.
Venezuelan merengue is also known by two other names: merengue caraqueño,
relating its origin to the capital Caracas,
and merengue rucaneao, in which reference is made to Rúcano, a blend for a popular jelly dessert, is used as a simile for the sensual pelvis.
Merengue became fashionable in Venezuela during the period
From the 1920s to the 1940s, at the beginning, merengue music became
with the mabiles, popular places to drink and dance in Caracas, and with the the capital's carnival celebrations in street parades and squares. Later in the 1940s, it was absorbed into the dance halls of the upper classes, and also formed part of the repertoire of the smaller groups such as the Cantores del Trópico, led by the guitarist
Antonio Lauro (who composed 'Merengue for guitar') and composers like Eduardo Serrano. The traditional hybrid ensembles of then and now that dedicate their
program to arrangements of Venezuelan folk music - ensembles like estudiantinas,
Venezuelan Merengue. At present it is always discussed that merengue is written at 2/4 , 6/8 or 5/8. I am particularly inclined to 5/8.
With affection.
Rodnell.

Español
¡Ay Compae! Compositor: Luis Laguna
El merengue venezolano es una música bailable del siglo XX de Venezuela, con un
característico ritmo atractivo. Es un género completamente diferente del merengue de la
República Dominicana en cuanto a su ritmo, instrumentos, cultura e historia.
Merengue venezolano es también conocido por otros dos nombres: merengue caraqueño,
relacionando su origen con la capital Caracas,
y el merengue rucaneao, en el que se hace referencia a
Rúcano, una mezcla para un popular postre de jalea, se utiliza como un símil para la pelvis sensual movimientos de su danza.
El merengue entró en moda en Venezuela durante el período
Desde los años 20 hasta los años 40, al principio, la música del merengue se
asociaba con los mabiles, lugares populares para beber y bailar en Caracas, y con las celebraciones carnavalescas de la capital en desfiles callejeros y plazas. Más tarde en la década de 1940, fue absorbido en los salones de baile de las clases superiores, y también formó parte del repertorio de grupos más pequeños como los Cantores del Trópico, dirigidos por el guitarrista Antonio Lauro (que compuso 'Merengue para guitarra') y de compositores como Eduardo Serrano. Los conjuntos híbridos tradicionales de entonces y ahora que dedican su
programa a arreglos de música folclórica venezolana - conjuntos como estudiantinas, Merengue Venezolano. En la actualidad siempre se discute de que el merengue se escribe a 2/4 , 6/8 o 5/8. Particularmente me inclino al 5/8.
Con cariño.
Rodnell.

¡Gracias por tu tiempo!

---
► Listen on DSound
► Listen from source (IPFS)