Click the Pic to Play the Song
---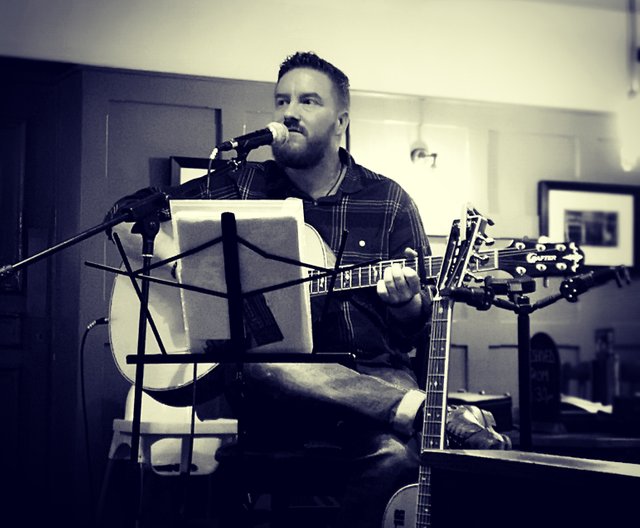 ---
---
Nothing's In My Way' is a song about living with anxiety and7 the daily obstacles and hurdles it throws at us. I'm pretty sure that many people can relate to that, right? but you know what? It doesn't rule my life anymore!, I do!
---
Please feel free to comment, as I always like to know how people manage their own anxieties and mental health issues, and how they have cope and live with these debilitating conditions throughout their daily lives. Music is such a massive part of me and is an invaluable therapy that I embrace every day.
---
I wrote and recorded this song last year and re-visited it again just recently. I mixed it down on my trusty old friend - Zoom MRS 1608 and It was all done in 1 take. The drums were recorded with a couple of SM57's and 2 overhead condensers for that real raw live sound. We've (My Zoom and me) been through a lot over the past 10 years: 4 houses, 3 ex girlfriends, 2 dogs, 2 cats and hours of fun!
---
Lyrics
Woke up late this morning
thinking same shit different day
what could possibly go wrong
nothing stands in my way,
in my way
nothing's in my way
Took my happy tablet which helps me to find a way
helps with my anxiety then everything's OK
it's OK
everything's OK
Do I even care if you don't know the strength of your own mind
people stop and stare at you and talk together time to time
Do I even care if you don't know the strength of your own mind
people stop and stare at you and talk together time to time
When the feelings rearrange I feel like running free
who will come and find me there it's necessarily
all of me, it is always me
Woke up late this morning
thinking same shit different day
what could possibly go wrong
nothing stands in my way,
in my way
nothing's in my way
Do I even care if you don't know the strength of your own mind
people stop and stare at you and talk together time to time
Do I even care if you don't know the strength of your own mind
people stop and stare at you and talk together time to time
---
Thanks for listening and supporting me and my music!
DC
---
All Music, Lyrics and Photography
Copyright (c) 2018 Darren Claxton
---
---
► Listen on DSound
► Listen from source (IPFS)