Holding On - Brand New Music by BROKEN OCEAN aka - @davidfar & @darrenclaxton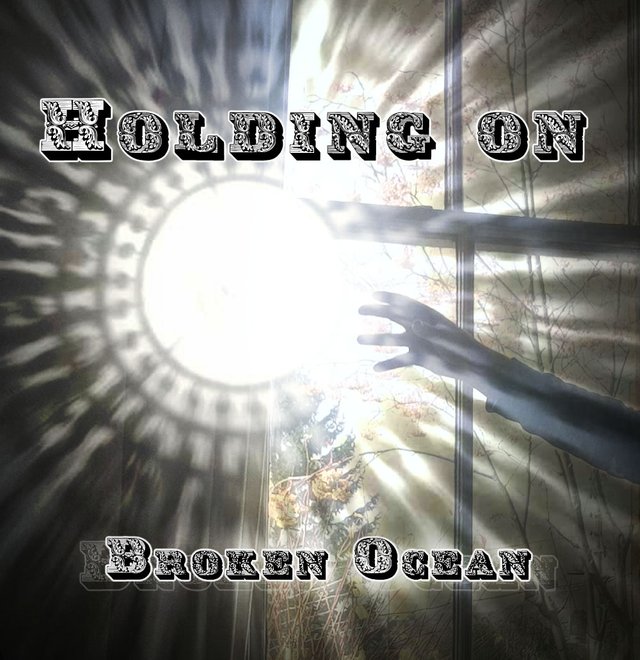 ---
Welcome to the next track from our 'Broken Ocean' music machine courtesy of myself @darrenclaxton and @davidfar
---
'Holding On' is our fourth track since we decided to collaborate back in summer, and it continues along the same EPIC sounding vibe as previous released tracks
Stay Where You Fall and SteppingOut

I created the initial idea on acoustic guitar and penned the lyrics for the track as I went. The process in which we work is amazing, as we really listen to one another's views on the tracks development. David added some creative instruments which bought the song to life! These included, bass, drums, keys and that lead guitar in the last chorus. The song needed lots of thought, power and subtlety, so this was a challenge. Just before the final master David suggested some backing vocals on the bridge into the first chorus, I said 'give it a try and send it over' it sounded great and added such depth to that vocal part. Listen out for Davids whispering vocal on the last part just before the final chorus!
Our accents and language are very different as David is Iranian and I'm an Englishman, but we communicate through music and have lots of patience with one another.
Broken Ocean just works so well and we are excited to get cracking on the next track real soon.
One more before Christmas hey @davidfar ??
---
Lyrics
Hello, it's you again
The one I can't deny
Long long time to realise
And far away you cry
Somewhere, we found again
And lost all strength and fight
From now on, you're close to me
And wrapped in thoughts of mine
You steal my heart
Fill my head
And wound my soul
In distress
Full of Dread
And lost in time
I'm saying no, more or less
To a photograph, or an empty head
I'm taking back, from what was left
And I'm holding on, to all regrets
To all regrets.
Hello, it's you again
The one I can't deny
Long long time to realise
And far away you cry
You steal my heart
Fill my head
And wound my soul
In distress
Full of Dread
And lost in time
I'm saying no, more or less
To a photograph, or an empty head
I'm taking back, from what was left
And I'm holding on, to all regrets
I'm saying no, more or less
To a photograph, or an empty head
I'm taking back, from what was left
And I'm holding on, to all regrets
---
Thanks for listening, voting and sharing our music!
You can find our previous tracks on the Broken Ocean Choon page HERE
All Music, Lyrics and Artwork Copyright © 2018 Broken Ocean
---
► Listen on DSound
► Listen from source (IPFS)