New Music for @dsound and @steemit - 'Fifteen Thousand' - by @darrenclaxton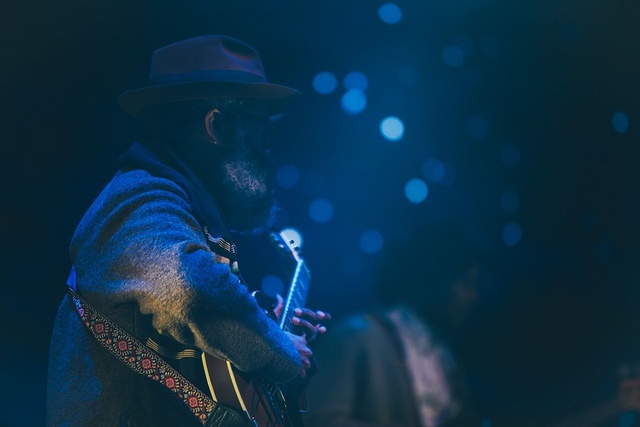 source
This song was inspired from meeting this old man in a filling station here in England Last year.
He was holding a black rubbish bag, randomly walking around inside the shop where you pay for your fuel.
Me being a guitar nut and total gear slut, spots this bag which has the head stock of a famous brand of guitar visible.
It was a Gibson L-5!
(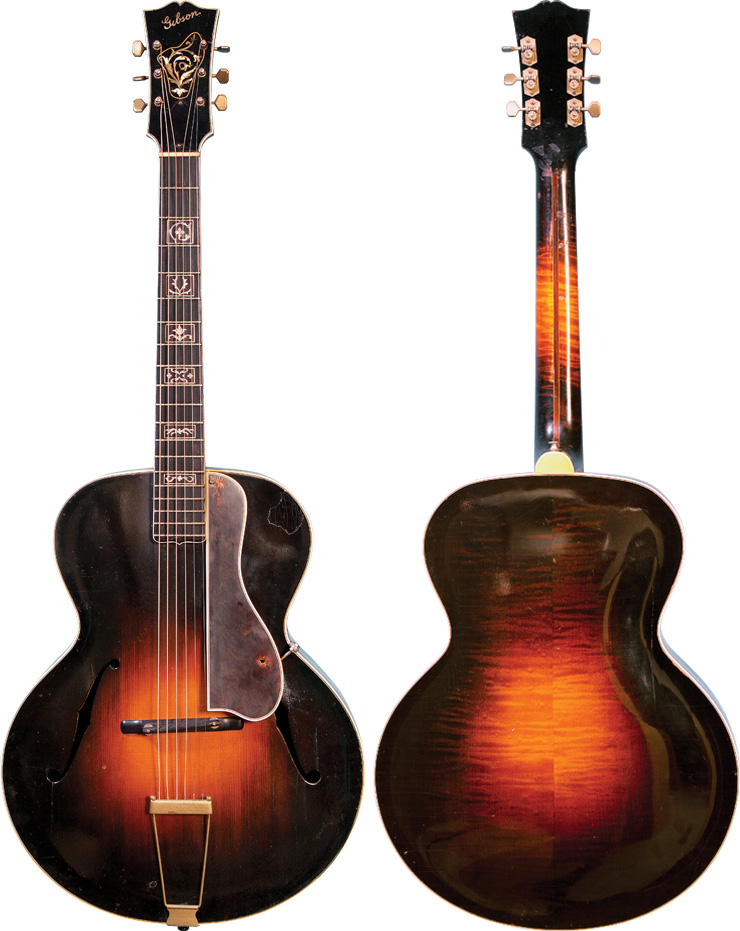 )
source
The one guitar I would love to own! I briefly spoke to this bedraggled, aged rocker type guy, with long wispy beard and shoulder length graying hair about his guitar, which was shoved in this old black trash bag. He said and I quote 'This was one of Elvis' guitars, I played as a backup musician in the 60's and this was one that he'd played' I was totally shell shocked by his bold statement and tale of such an iconic musical figure that, I graciously said goodbye, got in my car and drove off. Late that evening, whilst in the pub just down the road, I was having a much needed catch up and pint with my little sister Tanya.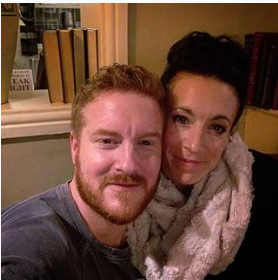 Her neighbours later joined us at the table where we had comfortably set up our base for drinks, and some standard sibling banter. We got talking and I told this story of the old guy that I'd met previously that afternoon whilst at the petrol station. The neighbours smiled at me and casually said 'Oh you mean Bob' He's a retired musician that moved here 20 years ago from the states, he played with some big names in the 60's and 70s, he's an eccentric old fella but harmless. Apparently, the story he told me was possibly true. I kicked myself all the way home that evening and later penned and recorded Fifteen Thousand, because, I remember old Bob saying 'This guitar cost me $15000! You know what, I never saw him again and I bet that guitar is worth 10 times if not 20 times that much now!
Lyrics:
As I looked out of my window
at the passer by
scruffy coat and eyes like marbles
he had a windswept sigh
where does he come from do I know him
does he have a home
drives a Bentley and eats at restaurants
always sits alone
Once I met him buying petrol
carrying this guitar
said it cost him fifteen thousand
I just knew he was wrong
knew he was wrong,
knew he was wrong
knew he was wrong
I knew he was wrong
knew he was wrong
I knew he was wrong
Invited me over to see his collection
of electric guitars
I didn't make but I wish I knew that
he was a superstar
Then some neighbours told me that he
escaped to try and be free
to get away from the fame and the fortune
to live in privacy
Once I met him buying petrol
carrying this guitar
said it cost him fifteen thousand
I just knew he was wrong
knew he was wrong,
knew he was wrong
knew he was wrong
I knew he was wrong
knew he was wrong
I knew he was wrong
Thanks for reading my story and inspiration behind this track.
For listening, commenting, up voting and generally supporting me and my musical journey!
I really appreciate the support of this amazing community!
Cheers all
Darren
---
► Listen on DSound
► Listen from source (IPFS)