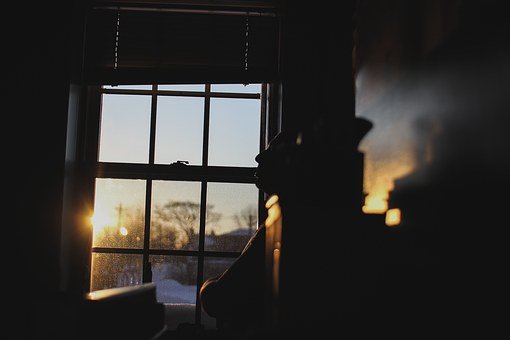 ---
Growing up I always heard that the word gospel meant "good news", but sometimes good news varies from person to person, and the character in this song is figuring this out.
I also heard various forms of Nietzsche's quote "That which does not kill us, makes us stronger", but I'm not too sure about this either. Some folks just get worn down to a little nub along the way.
I recorded this song just today. It's a cloudy and rainy March day here in Ohio, and if you listen closely you can hear cars driving by on wet roads outside.
Thanks again everyone, for your ongoing support, and to @DSound and @prc for this platform.
Lyrics to "Your Gospel"
I've got cobwebs in my window and cobwebs in my head
And I'm trying to rise above it all but I'm sinking down instead
And your gospel ain't my gospel
'cause I still love you so
And darling don't you leave me
Darling don't you go
There's a lightness to your footsteps and a laughter in your eyes
You say that things are better and that you no longer cry
And that my gospel ain't your gospel
That I still love you so
And darling don't you leave me
Darling don't you go
Last night I heard you breathing and I reached out for your hand
But I was only dreaming that I was still your man
And your gospel ain't my gospel
cause I still love you so
And darling don't you leave me
Darling don't you go
I heard what what won't kill you will only make you strong
But the man who sat and penned these words well he is just plain wrong
And his gospel ain't my gospel
'cause I still love you so
And darling don't you leave me
Darling don't you go
*Photo from Free-Photos (Pixabay)
---
► Listen on DSound
► Listen from source (IPFS)