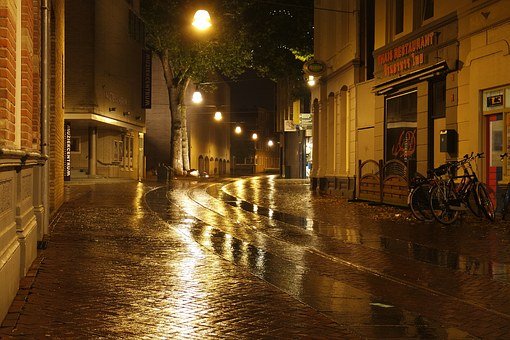 ---
Two nights ago, while everyone in my house was sleeping lots of disjointed memories were in my head, including the picture I have of meeting my wife for the first time, and nights we took walks in the rain, underneath an umbrella.
Somehow life has moved right along, and it's strange because the days seem so long sometimes, but then another year or two passes, and it's hard to understand where they went.
My grandmother expressed this to me once. She described feeling so young inside, but looking into the mirror and just being stunned at the old lady looking back at her.
In 2015 she passed away. She was 99 but it still wasn't easy. The longer she was here the more we got attached to her. The last night she was on this earth we gathered around her bed and sang old songs, children, grandchildren, and great-grandchildren.
This song is mostly about that moment.
Thanks again to @DSound, and to your support everyone.
Lyrics:
Your eyes were young and I still see them
When I close my mind, oh it's easier at night
The streets were wet, but the lights were shining
On the ground below and you held on tight
I'm gonna rock you baby
To eternity
I'm gonna rock you baby
Until you sleep
The years were long until they went missing
We both got lost, then we were halfway home
I never noticed, but when I pulled you out
You picked me up, oh no, to be alone
I'm gonna rock you baby
To eternity
I'm gonna rock you baby
Until you sleep
Now the kids all came do you hear them singing
You'd be proud, Lily sounds just like you
I always thought I'd get there first
Guess I was wrong but I know what to do
I'm gonna rock you baby
To eternity
I'm gonna rock you baby
Until you sleep
Your eyes were young and I still see them
When I close my mind, oh it's easier at night
The streets were wet, but the lights were shining
On the ground below and you held on tight
*Photo by skeeze on Pixabay
---
► Listen on DSound
► Listen from source (IPFS)