#CallingOutMyPrivilege podcast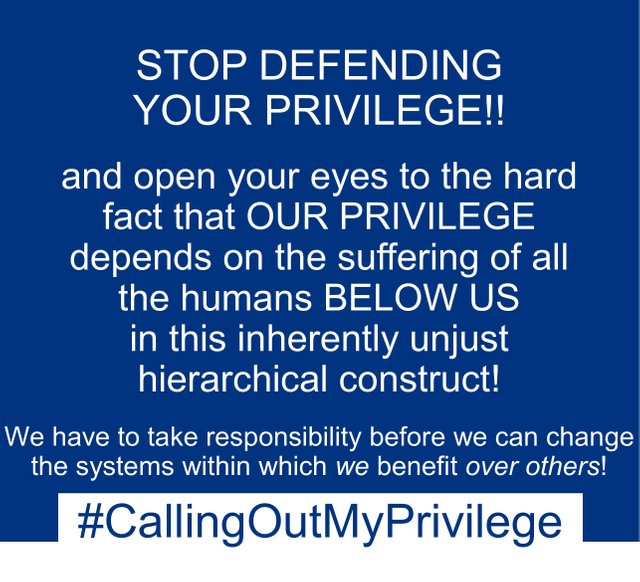 ---
This is a podcast I'm only sharing on Hive just now: I've been delving deeper and deeper down this rabbit hole of what white/ economic/ cultural/ gender privilege IS, and how we can have more self-awareness and compassion in it, in our power-responsibility, in order that we can CHANGE the world for the better.
I've been understanding more about what keeps us numb and blind to our OWN assumed entitlement, things that we all take for granted, which are actually using unconscious manipulation and power-over others/ the environment/ life.
This is a fairly blunt-speaking podcast and I appreciate that it is focussing in part outside of myself rather than speaking entirely about my own specific entitlement patterns. However, having this big, unravelling conversation is helping me to recognise where my own manipulations and prejudiced assumptions are: we have to express ourselves in the world, to have the world reflect our untruth back at us.
Much love,
Clare
---
► Listen on DSound
► Listen from source (IPFS)