STEEM Geek Podcast Episode #158 - Weekly Geek Talk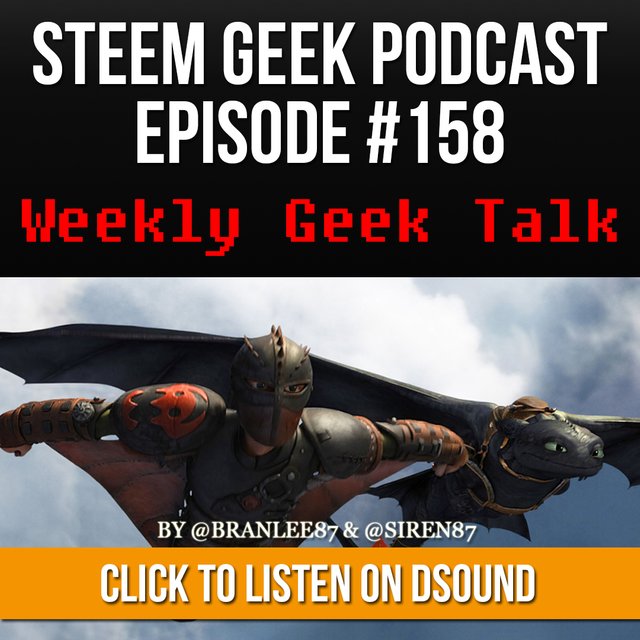 ---
Hey, guys!
Weekly Geek Talk is the podcast episode where @siren87 and I discuss and talk about the latest geek/nerd news of the week.
In this episode of the podcast, @siren87 and I talk about Devil May Cry Bundle that costs around 8600 USD, a new battle royale game, God of War Midgard Mishaps blooper video, Nike signing their first ever E-sports "athlete", Yakuza 4 remaster getting a new voice actor, Avengers 4 trailer to be released before the end of 2018, the delay of the Wonder Woman sequel, and a whole lot more!
Hope you enjoy the episode!
Thanks for listening!
---
► Listen on DSound
► Listen from source (IPFS)