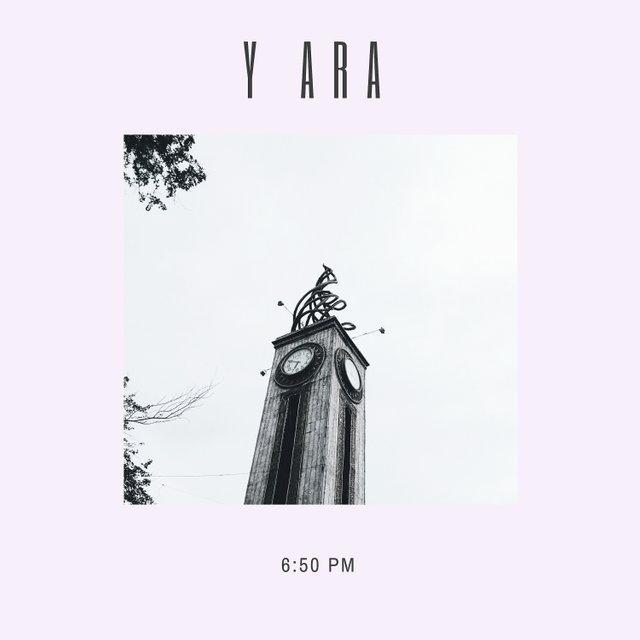 ---
Here's our upload for today! This is called "Holiday", the third track off 6:50 PM EP.
"This is our first collaboration as a duo. I wrote this song a few years back but I haven't recorded it yet. Out of the blue, I just thought of bringing up the idea of Gillian singing in some parts of the song, and me singing in the rest, and then us joining in the chorus. This is the song that started it all for us. When we first shared this song, we were still called JHY x GLN. A year later, we would re-release the song under our current name. We're now privileged to let the DSound/Steemit community hear it."
Title: Holiday
Words and Music: Jhay Ehidio
Album: 6:50 PM
Release Date: December 15, 2017
lyrics:
feel the city air
the holiday has come to town
and we are resting
in each other's arms
we won't part
oh baby let us celebrate
celebrate
the holiday
for me for you
and see it through
it ends tonight
let it die in the fire
then throw another
there's no point in holding on to lies
only reasons to desire
a life that is better
a love that glows brightest in the night
celebrate


---
Y ARA
are a Philippines-based pop duo consisting of Jhay Ehidio and Gillian Aquino. Their sound is a combination of various genres that include indie pop, alternative, electronic, r&b/soul, rock, and dance.
CHECK US OUT!
Music Links
SPOTIFY: open.spotify.com/artist/1bPRfjxbCnpHxgGnU59Ml6
APPLE MUSIC: itunes.apple.com/us/artist/y-ara/1313988987
MUSICOIN: musicoin.org/artist/0xa747e892a8111ba324aecb898b3600c47b3ffc06
CHOON: choon.co/artists/andohyara
YOUTUBE: youtube.com/yaramusicofficial
Social Links
FACEBOOK: facebook.com/andohyara
TWITTER: twitter.com/andohyara
INSTAGRAM: instagram.com/andohyara
TUMBLR: andohyara.tumblr.com
Donations
PAYPAL: paypal.me/andohyara
DON'T FORGET TO FOLLOW/SUBSCRIBE!
---
► Listen on DSound
► Listen from source (IPFS)