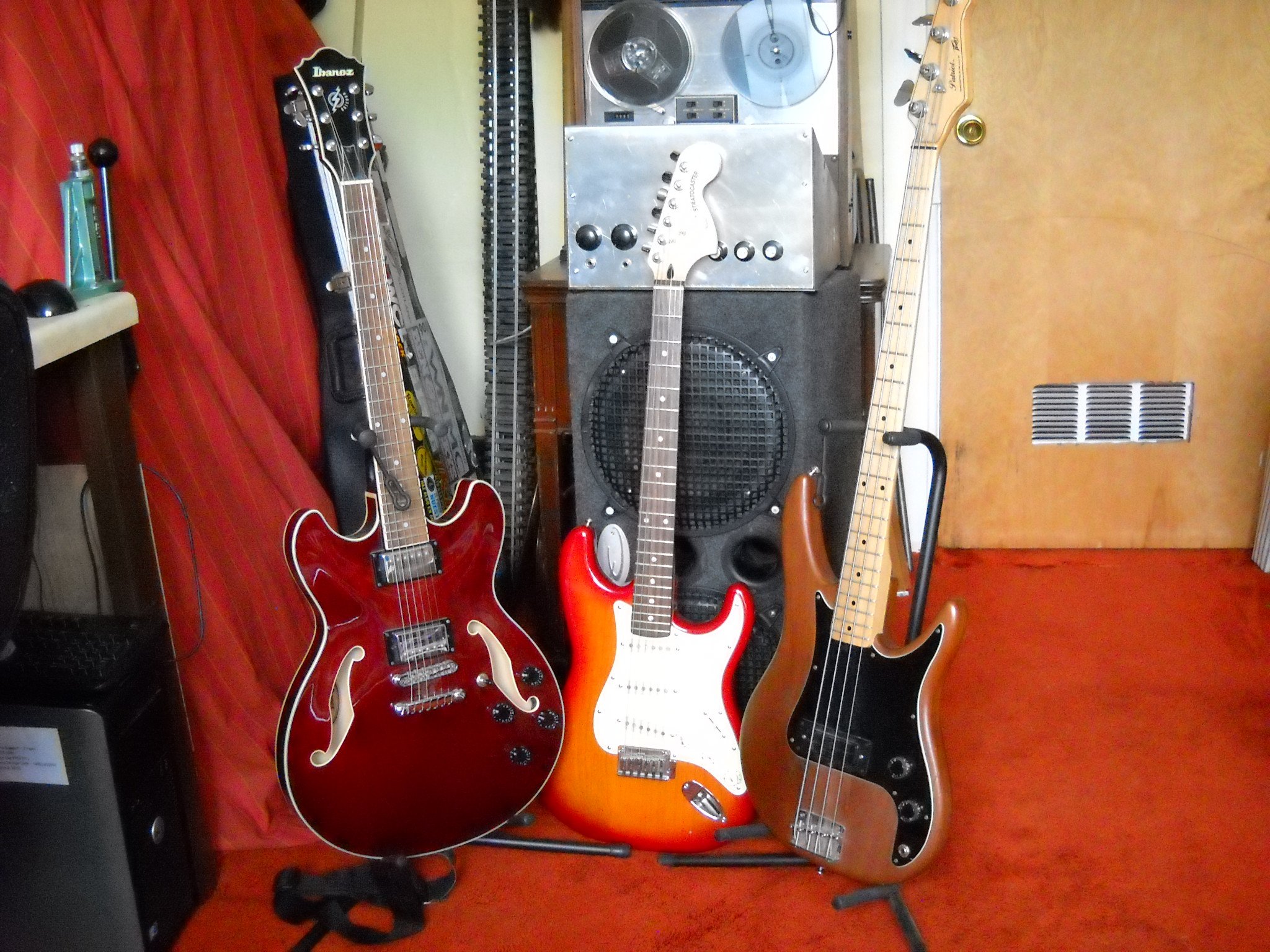 ---
This song is an original collaboration between 3 steemians. The words to this song were written by
@diebitch
, all of the music and vocals were composed and recorded by myself except for the lead guitar. The lead guitar part was performed by
@veckinon
. I did all of my recording for this song using the digital recording program Audacity, a free open source program available on the internet. The audio interface that I used is a Focusrite Scarlett Solo. This interface works very well and has no noticeable latency. For the distortion on the rhythm guitar, I recorded my guitar through an old Proco Rat pedal. I used the Addictive Drums VST for the drum track, and recorded everything else to that drum track. I recorded the song in 6/8s time signature.
I decided to try using Dsound for posting my music to the steem blockchain as a way to show support for the steem blockchain and to show support to the Dsound application. I believe that it is these applications that help give the steem blockchain it's value.
This is a bit of a dark song, perhaps that's why I liked putting it together.
Hopefully you'll enjoy listening to this song as much as I enjoyed recording it.
---
► Listen on DSound
► Listen from source (IPFS)