Seeds of Liberty Podcast Ep 149: The Slow Burn of Libertarianism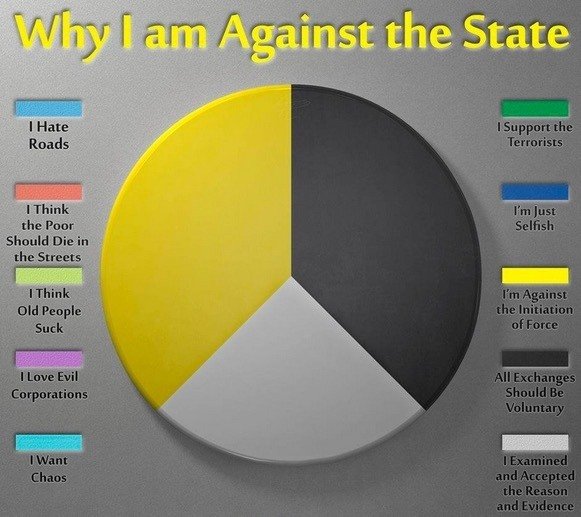 ---
Please enjoy our recent episode of the Seeds of Liberty Podcast. This week we were joined by Antony Sammeroff, author of the book "Procrastination Annihilation." Herein we discussed Antony's upcoming trip to NYC, the competition in the libertarian podcasting world, the state of the Libertarian Party, being credited with someone's redpill moment, writing, trauma relief exercises, overcoming procrastination, examining your emotions, how something is sometimes better than nothing, forming good habits, and more!
Related links:
beyourselfandloveit.com
soundcloud.com/scottishliberty
habitica.com/static/home
Seeds of Liberty Podcast links:
steemit.com/@seedsofliberty
SOLPodcast.org
twitter.com/SeedsOfLiberty
facebook.com/SoLPodcast
Jeremy on Steemit:
steemit.com/@abolitionistjay
Andrei on Steemit:
steemit.com/@anarcho-andrei
FeenPhone info:
feenphone.com
BipCot license info:
bipcot.org
Intro music info:
Robobozo Kevin MacLeod (incompetech.com)
Licensed under Creative Commons: By Attribution 3.0 License
creativecommons.org/licenses/by/3.0
If you enjoyed this content and would like to support us in making more videos, please feel free to donate some…
Bitcoin
1GwJgezsed1htdgjX8sY8z58LVNzJZZqb5
Or Bitcoin Cash
1F72VATvHs5mw7eYq74Rm8cXjVi6XCbMGw
or Monero
45yZVP5P6JADvbRTnjwvzyiksogwMtQ9AjZBRoNATykZTtEMixAA6uiRFxLsPS7yUQ5CRfBMVXGnncG3e14T6MXrNNtWARK
or LiteCoin
LdwvzThSKxtDDRDsDtVXTikYZiSKdJNCre
Or at Patreon:
patreon.com/SeedsofLiberty?ty=h
Or via our Amazon Affiliate link
bit.ly/SOLPodcastMic
Or just like, comment on and/or share our content wherever you can!
We had a lot of fun making it. Let us know what you all think. We are looking forward to some feedback. We are delighted to be a part of the liberty movement. We see great and beautiful things in our future!
Peace and Voluntaryism
---
► Listen on DSound
► Listen from source (IPFS)