Drugwars modern day Pimpwars?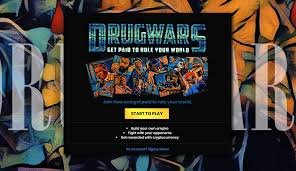 This game reminds me of my nostalgic school days of building and empire and trying to protect it, pimpwars. All while making some friends and clan/guild members to help out. Now, I'm only about a week in and enjoying myself. Might i add you make a decent amount of steem just playing. If you like the idea of making money while playing and have dreams of being a kingpin. Then try out Drugwars.
P.S. I've been reading many steem posts about drugwars being a scam. What one must consider is how many games reward you to play? We pay subscriptions and buy games on different platforms without a roi. What I'm getting at if viewed properly drugwars is a great game, not a money machine. Invest wisely if you choose or play for free and still enjoy a great GAME.