Finish with victory.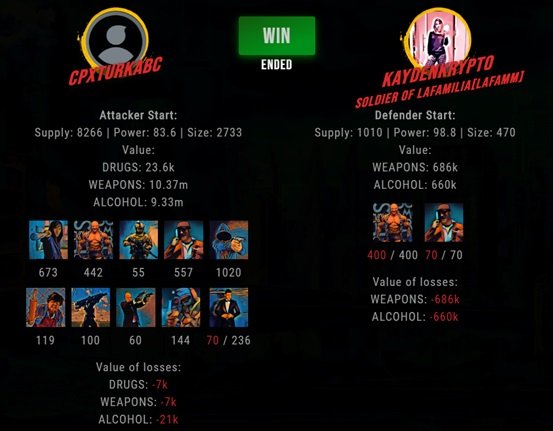 He keeps attacking me. He has been constantly attacking for months and has killed all his units, but he has made a new attack on me.
I prepared new units for continued attacks and attacked him and won the results.
In a little while, he is sure to ask his gang for help.
I am constantly gathering resources because I have to prepare for the war.
It is anticipated that it will be an uncomfortable war by collecting enough units.
The war is about to begin soon.
If all the gangs attack, I will be, but in the next few days all his units will disappear. again.