Has this game gotten by you?
Its been what, 1 week out and its growing in strides!
Even with it only have been tested for a very short period of time, there has been some minor bug/issues that have came up. But with the fast speed of the creator and devs, the issues get fixed in no time. Almost everyday the site gets polished and little more smoother. With this being early stage of running, its like a real life load test.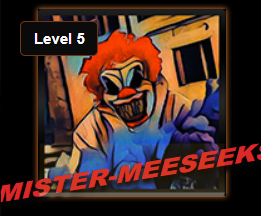 But what can you say with a attitude of "Make it or Break it", they are doing a damn good job. Its going to be very interesting to see where we will be in a month or so. Time will tell!
With the constant updating the Referral program will be working since it wasn't ready at the beginning of release of the game. The first post I seen was from @themarkymark about the game so I give the credit to him.


So if it looks like this for you. Follow the instructions!

So my quest is to get Referrals for myself. So with saying that I'm willing to pay for supporters for @drugwars and myself to help get more involved with the game! If you use me as your Referrer I will reward you with Steem! So if I get 10 people to use my Referral I will gift you 3 Steem each. If I get 6, that would be 4 Steem each. If only 5 then, 5 Steem each! The most a Referral will get is 5 Steem! If I get way more than expected I'll have to buy more Steem to give out! The only way to get rewarded is to give me Proof that I am your Referral. Maybe with a screen shot of https://steemworld.org like I did.
Now my goal is to get more people involved with Drugwars to help it grow. But its kind of starting to grow pretty fast by word of mouth.
Use my link and make sure I'm your referral!
https://staging.drugwars.io/#!/ref/@mister-meeseeks
Everybody loves free Steem!