Lets take over positions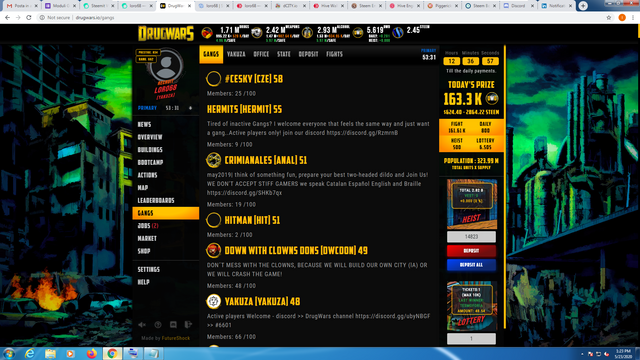 Here we are!
Yakuza next target is 5th global gang position!
We are doing a very nice job, users are giving to gang resources and now we are just one point far from 5th place!!
On my last post I was a bit concerned because we was with 44 points and none was giving resources, but now is again a good cooperation between members and we are very near to overtake 5th place gang.
Drugwars is very dynamic game, so it could be we will find a reaction and start a battle which can rise till 3rd place, frankly speaking the first and second gangs are playing in another level...
As Yakuza Capo I have the rights to accept new members, but we need active gamers, not just feeders of another gang, so if someone think can develop our gang, is welcome, but before accept troops check is needed....