It seems they do not like to be second!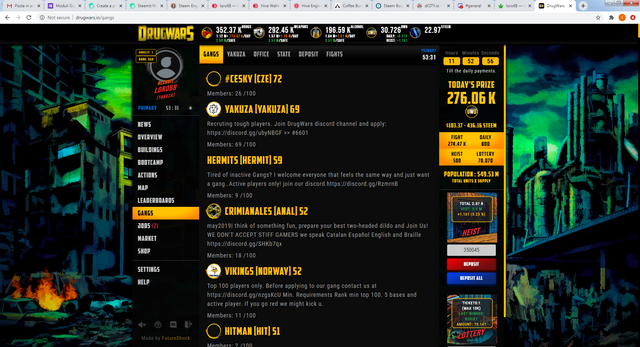 Dear Yakuza members
it seems cesky gang do not like to be second and in few days they jumped of 5 units, from 67 to 72!
Even we are doing a great job, I think they are improving their empire destroing other gangs members.
Our gang is not attacking others, we work on jobs and the redistributed rewards are divided between personal and gang improvement, but this is not enough.
So I would like to ask to our best members @kobusu, @loffspring and @intellihandling what they are going to do against the big power of Cesky.
Being at 100 points in second place is not the target should be rewarded, so as it is fair, my contest will not be effective if we will reach 100 after Cesky.