The dream came true!!!!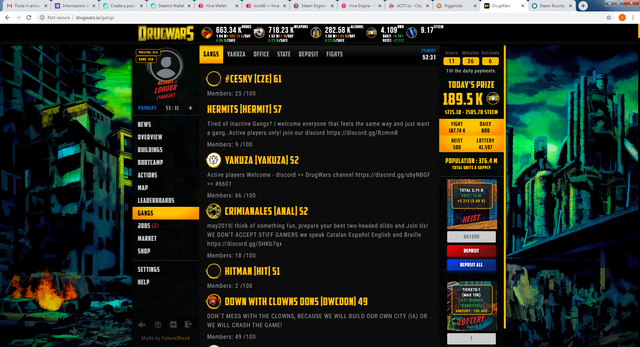 Just 3 weeks ago I made this post dreaming to rise more position for our gang ranking, but I would never image in such few time that we can reach the 3rd place!!
Yes, except the n.1 and n.2 gangs which are doing robbery and destroy other gangs, our is very peaceful and we are rising positions more thanks to jobs than making crazy wars with others gang.
When I was writing posts before global lock down, I was very proud of myself to be the best contributor on gang resources, but now I am more happy because more effort from other members gave the power to gang to make such jump over.
So I would like to say thank you to the following members which really are doing their best to make our gang moving so up:
@intellihandling
@kobusu
@loffspring
@F-16
MI5T3R R3D
and all contribute for this result....