Drug producer even in dcity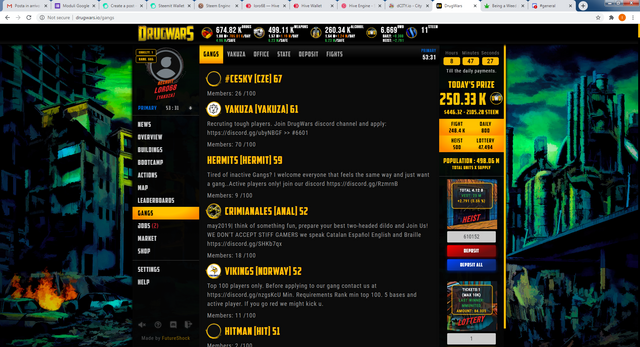 Hi all
I would like to say how much I am surprised about @drugwars Yakuza gang development and due to it, I am doing the same in my dcity town.
I love to see how the gang rises positions and now we are not so far from first place!
Just 2 months ago we was under 5th place, but now we rises till second place and now to be the best gang is no more just a dream!!
To improve the gang power, I decided to become drug producer in dcity too and I will give some of my production to the users will join in our gang and help us to reach the top!
Our boss @kobusu is on the top even in dcity, so I would ask him if he agree about this promotion.
I will change my Weed producted tokens in DWD and I will give them to the best gang headquarter supplier when we will become nr.1 gang.