Yakuza gang welcome @steem-bounty members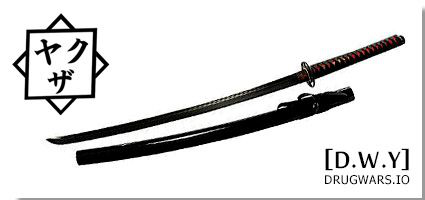 Dear steem-bountiers
as i promised here i am making the post to welcome all my @steem-bounty friends into Yakuza gang.
First of all, this gang is not drived from any crazy boss which will let you to attack anyone he want.
The boss is my friend @kobusu which is nice person and i am using his upvote and resteem service from almost an year.
Everyone would join to this gang, have to follow these easy steps:
Of course who will do the steps under my referral, will got refund of the steem used for complete the above steps.
Anyway everyone will answer to this post with link of post and completed the steps, will got my upvote to get the part of bounty.
I would like to remind that our gang is against threatening and we will do everything to help our friends who are victim of it.
In the gang we have already @steem-bounty family members like @bigpanda, @vimukthi and @dzero, which are in the top 100 of @drugwars leaderboard, so we will be happy to welcome new members and getting together in this play without being alone.
I always support my beloved community of @steem-bounty.
Join the Club!
We have built a new service that will help you get upvotes using your own SteemPower.
Check out how it works and sign up here: https://steem-bounty.com/services/vote-club
Put a bounty on it
Make money and win bounties or Increase engagement using bounties:
www.steem-bounty.com
Please vote for our Witness
Thank you very much for your attention and we hope you will vote for steem-bounty as witness!
In order to do so you can go to:
https://steemit.com/~witnesses
And enter the "steem-bounty" account into the text field and click vote.
Or use steem-connect to vote directly for @steem-bounty as Steem witness!