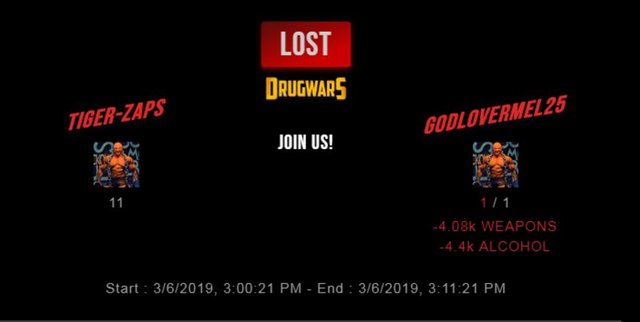 I've tried my first fight on Drug Wars and suddenly I was Lost on the fight but its ok at least I tried my best but I guess my best wasn't enough. Hahahahah
But I will also thank to DrugWars for the upvote that I've received in this post and it was a big help to gain more STEEM/SBD.
God Bless to each and everyone!!!!