Drugwars - If you want the peace, prepare for the war.
- You know, we're sitting here you and I like a couple of regular fellas. You do what you do, and I do what I gotta do. Now that we've been face to face if I'm there and I gotta put you away I won't like it. But, I tell you, if it's between you and some poor bastard whose wife you're gonna turn into a widow...brother...you are going down.
- There's a flip side to that coin. What if you do got me boxed in and I gotta put you down? Because no matter what...you won't get in my way. We've been face to face, yeah. But I will not hesitate. Not for a second.
- Maybe that's what will be. Or...who knows?
- Maybe we'll never see each other again.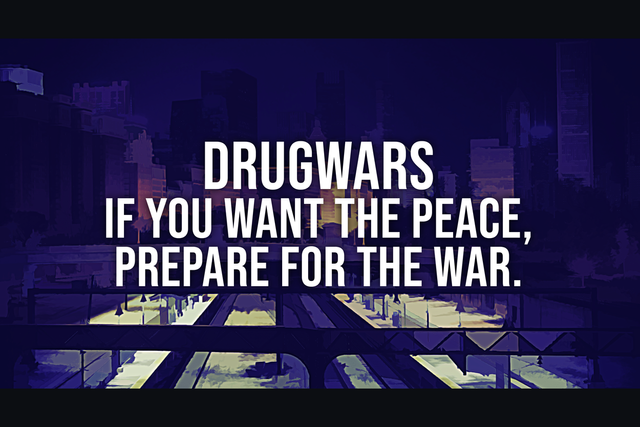 The real ones will have recognized the last reference
It is quite quiet on stage nowadays, with what seems to be a slow down in the development, in fact behind the curtain it is crazily hectic. Picture a bunch of junkies on dope at a Nas concert, yep that's the Drugwars team right now.
Are you ready for the coke news?
BATTLES are coming back in a week!! (can we get some booze please?)
We know that you've been patiently and impatiently waiting for it, so do we. After sleepless nights we are finally able to bring it back. We advise you to catch up with the units preparation for those who haven't yet, and for the ones who have been training units, you should keep on the good work, because we would like to remind you that:
NGC would raid you with his 84228 attack and 58176 defense;
Broncnutz would sweep you with his 46671 attack and 23780 defense;
Encrypt3dbrok3r would murder your production with his 54576 attack and 27988 defense.
Expect to obtain more informations about units and the battle system in few days.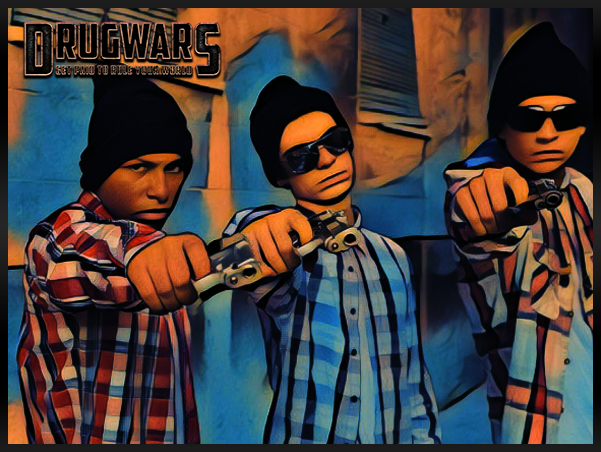 "Extrem problems often require extrem solutions."
Our extrem solution was to stabilize all the features and to build a new client, that will solved issues that we have with the actual one. It will be faster, stronger, better we promise. It still needs some polishing but it will give you a Drugwars fresh air with a nostalgic vibes. We can't tell you much about the new client as we want to surprise you but we can tell you that it will be mobile friendly.
That's it, mobile friendly you said? Hell no, we are putting Drugwars in your pocket very soon. Take Drugwars everywhere, anywhere, on your travel, on your family dinner, on your deal, etc. The app will be available on the apple store and the playstore after the v0.3.0.
Anyway, if you encounter any issues during this week, we would like to ask you to:
refresh the game,
or log out using the top right arrow and log in again,
or clear your cache and cookies.
If the problem persists then don't hesitate to head over the #report-a-bug here https://discord.me/drugwars and notice the team.
Tomorrow is Sunday, which means 50-50% reward of 10% of the total pool.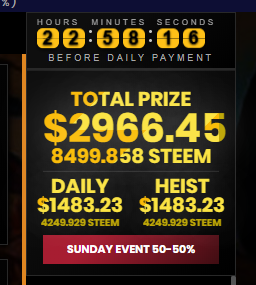 With a total prize of 8527 STEEM at this time, it's a new record for the gaming on Steem and for DrugWars.
Last Sunday we launched this special event, that you've liked and gave good feedbacks about it so here we go again! You don't want to miss tomorrow's event but choose wisely on how much you'd like to invest in the Heist because as you know….Battles will be back in a week.
Note: Loyalty is an expensive gift don't expect it from cheap people. Those who betray other players by cheating the game are seeking for war.
Don't forget the purpose of war is peace.
By the way, as the Drug King, all the payouts from the post will be put in the daily prize.