Doubling all rewards
"You called boss?" Marty slowly peeked his head in through the door and saw that almost everyone was there, everyone but him. Did they forget to invite him to this secret meeting?
"Yes Marty, come in and close the door behind you." the boss smiled and pointed to the empty seat between BM and the Hitman.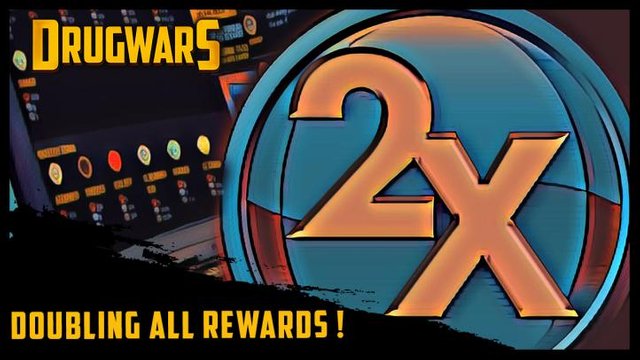 We are happy to see that our new login options are bringing more and more people to the game with each passing day. If you have not recommended the game to your Facebook friends yet, what are you waiting for? This could be their first encounter with the crypto world and we are sure that the idea of earning money while playing a game is appealing. Sure, it is normal to you and to us but think about it. Out of ten people you would tell about this, how many of them would believe you that playing and earning is actually true? Different addictive games are all over the internet, Facebook especially, and what do those players get by playing them? Futureshock is developing a crypto game that will change the gaming industry. We are developing Drugwars. Day by day, night by night, one upgrade after another and there is no stopping us in creating the future.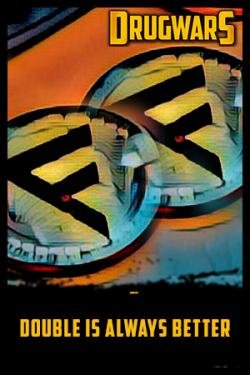 As a thank you to all our amazing players who are with us in this early stage of the game and who are enjoying its upgrades with patience while glitches and bugs are fixed, we have decided it is time to award you for all your time invested in the game. Prizes are doubled Today! All of them. Battle, daily, heist, ALL OF THEM. You can now enjoy more Future tokens on this Sunday so be sure to produce even more drugs and win even more battles so you can see that prize rise even more. Referral rewards are permanently tripled so instead of 5%, they are now 15%. Good luck and thank you for playing the game!


Ever since we opened the game to players, we have also been open to your ideas and feedback. Many of your wishes we have already fulfilled and now is the time to be a magical genie once again. You have asked for transferring resources and here you go, we are providing it.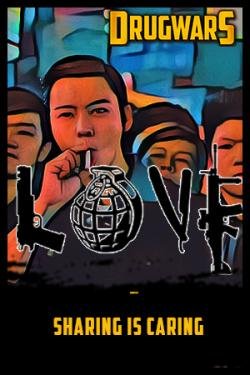 Most of your wishes were directed towards sharing of the resources. You can now do exactly that. If you click on the missions, you will see a new tab there: TRANSPORT. You need to put the number of units you are using as your carriers and then click on them (you will see how different units have different carrying capacities). There are 4 things to choose from, you can send drugs, alcohol, weapons and even Future tokens to any player. Simply divide your carry capacity among resources, type a message to your friend and click on transport. For example, a Hobo can carry 10 resources so if you send one Hobo you can send him with 10 drugs or 5 drugs and 5 alcohol or 1 drug, 3 alcohol, 4 weapons, 2 Future tokens or any other combination that math allows. We are sure that this will be especially interesting to gang members ;)

"We are glad that you could join us." the boss said while Marty was taking his seat
From Ninja that scared him just a couple of moments go to Rowdy blowing smoke from his cigarette in Mercenary face, everyone was there. Marty knew most of them, some personally and some only from stories but he never imagined that he would once stand in their presence. Thirteen of them were all sitting around a huge semi-circle table while the boss was standing in the middle. Marty noticed how there were still a lot of empty seats.
"Are we waiting for someone?" he asked
"Gang bosses will be joining us soon." the boss said and Marty could not believe his ears...