The Hive
Howdy folks'.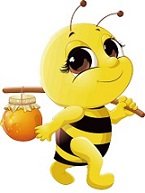 Buddy Up Monday is here again and this week's word is **Liberate**. I like Monday's more than most maybe, cause on Monday I do not have to think of something to write about. It gets provided for me. I only have to think about what I will write about that word. When you think about it. That saves a lot of time filtering through words for something to write about. Everyone is welcome to write a post about the word Bravery, post it early on Monday, and present it at the Buddy Up server in Discord. A new word is announced at the end of the show, which normally lasts an hour to 90 minutes. I stay for an after chat if one is going on. Monday does not seem to be a busy day.

Liberate
When I think of liberate in a physical sense my mind goes straight to that of a captive being freed. From a mental sense thinking outside of the box. I see them both the same in many ways. Different words used to describe the same thing. Held captive, the imagination or the body serves another without choice. Releasing the bonds of prevention is what allows one to liberate or be liberated.
If you have read previous posts, you probably know where this is going.
Is the captive man we have all seen in a film freed at the end, the only form of physical liberation? This might be a classic image of liberation. A silly thought if we all only used war to defend ourselves, would we have as many wars? There are other forms of physical liberation though which I think are often over looked. When we look to the physical needs of an individual.
In this case I am thinking of an amputee, the advances in technology and design along with materials can provide some liberation. In the event of a leg, artificial limbs have been developed which aide with walking. Interests like hiking, running, climbing can be undertaken where previously this was not practical. These advances are currently developing better arms with touch sensitivity. The ability to move forward a wheel chair with the thought or will to do so. The freedom of choice renewed to this individual is liberating.
Another liberation is that of women. An equality which should never have being something that had to be fought for. Still it is fought for on many levels. Finance and position seem to be the two key points of equality. Unless off course you take into the argument about the toilet seat up or down. This is a fight which has being going on 60 years or so. While it has taken great measures of progress. There still remains some distance to go. Personally I do not give any support other than moral toward the cause, I believe in equality for all on all things. This means on some issues we would conflict on equality. The environment we live in is changing and women doing more of the things men commonly done and vice-versa. Maybe there is hope for us yet.
On the mental side of things. I mentioned above Thinking outside of the box. It simply means look at things a different way. The greater the amount of ways you can measure something or analyse it, gives a greater chance of understanding or a solution. This is why we find talking with others so enjoyable. Why we talk to each other, the alternative views we hear are liberating to the mind. They offer to us new idea's, new things to dream about, new things to build or write about. Exploring all those what if's and maybe's. The things we think and ideas we comes up with liberate us by reducing the burdens we hold. Innovation comes with a free mind of limitation.
There might be one other area of liberation. The liberation of the soul or spirit. I won't go too much into this except to say, that if one of the bonds physical or mental were removed. This would liberate itself naturally. With both removed it has nothing bonding it.

Thinking outside of the box is a great thing. With it you need to leave a way for others to see into the new box that you see. You have to avoid trapping yourself in that box, and left the only one with the view. You have to be able to bring others into the box with you and return to the other box if wanted. The problem comes when we cannot look at every box at the same time. One box is easy and maybe even to some degree see everything in the box. Two boxes or three we might even be able to take in the majority of what is there. When we move to six, nine or more, too much is going on to take an accurate account. We then limit the information we take from each box. We concentrate on the essentials and form another box. This box becomes the only box we see. Faults will happen, we will wonder why. Will we begin to think outside again the box we are in.
Physical liberation is a bit easier to see than the example of thinking outside of the box. If an amputee receives an artificial limb their ability to do more on their own accord is visible. What have they been liberated to? The ability to do more physically without providing any structure to undertake these endeavours only leads to more frustrations. The restriction of function through a lack of resource or other reason, dampens the freedom gained.
In both the physical and mental. Being liberated often means just stepping from one form to another. You stop the mind looking down one tunnel only to look down another. Liberation itself brings restrictions, they may not be the same as the ones we live with now. I we are all totally liberated, we will need to discuss a common set of rules so we can all get along.
Freedom gained is a new set of rules to live by.
Who should write those rules.

You are welcome to join our Discord Server at
https://discord.gg/SQ3zSsp

Some other groups I invite you to take a look at are:
The @IFC Discord group: https://discord.gg/uSGDtKR
The @cryptoempire Discord Server: https://discord.gg/9JhyHXg
The @asapers Discord Server: https://discord.gg/2gJD7PW
The @buddyup Discord Server: https://discord.gg/3d5H3K8
The @steemitramble Discord Server: https://discord.gg/QJzP2zm
The Hive witness vote has been given to
@danielsaori @yehey @pharesim @yabapmatt @steemcommunity @enginewitty @jackmiller
All these witness have come at the recommendation of
Jan23com to the The Hive.
They do not reflect the opinions of individual members of the group or the group as a whole.
All the Hive Logo's and Banners graphics are provided exclusively
by
@Charisma777