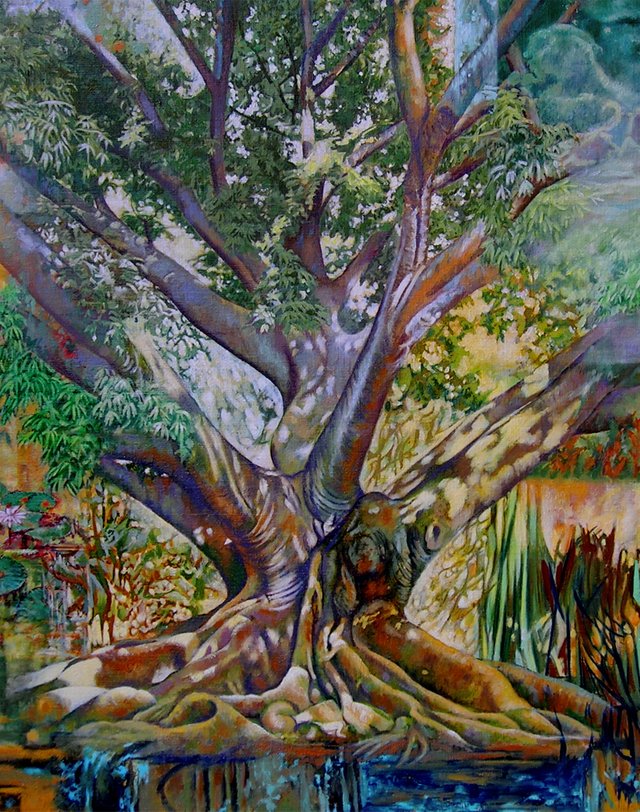 This tree is an outstanding feature of the Lal Bagh botanical garden in Bangalore, India. My dear friend and meditation master felt a strong identification with the tree and sent me to Bangalore to draw it. I spent 3 days there, going to the garden and drawing the tree. Upon my return to Madras, I gave him the drawings and resolved to make an oil portrait of the tree.
Here is a photo of me sitting on the tree: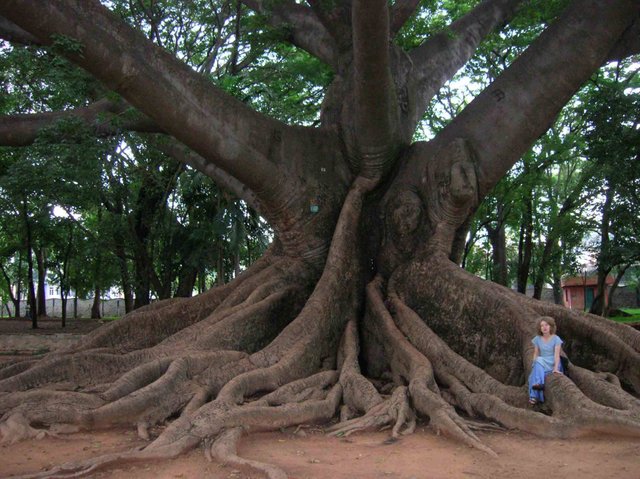 And a photograph of the tree I took while I was there: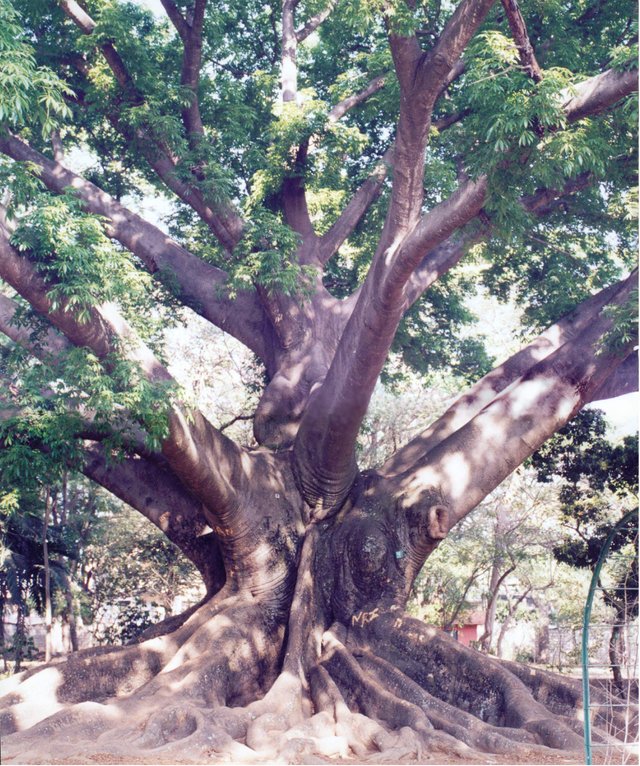 And the complete painting: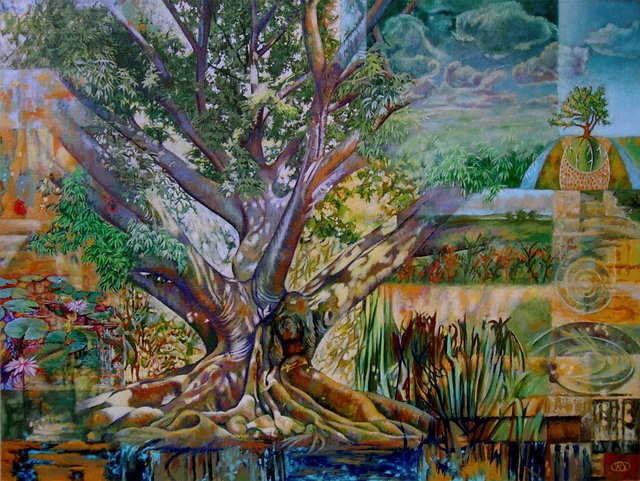 We discussed what type of tree it was, but were unable to pin it down. In the park, the label read "Cotton Silk Tree", but others I spoke to had doubts about its genus. Perhaps someone can clarify this question.
The painting is currently in Bangalore.
Hope you enjoyed this post; resteems, comments, upvotes, all are welcome.
My website: www.kathleenscarboro.fr