Construction 🏁 Travel With Me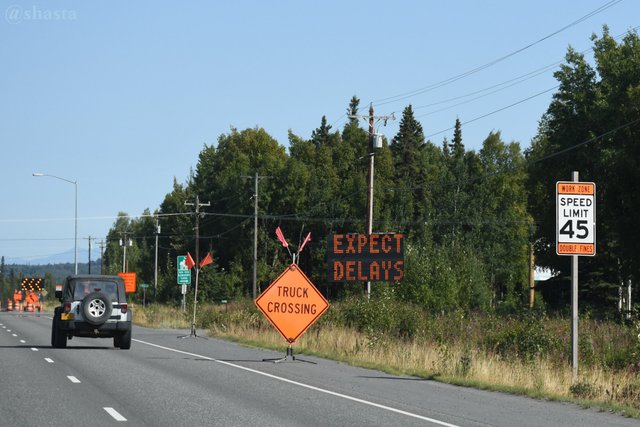 Zoom zoom in on this map.
It shows all the construction
zones and more.
It also had other maps for
Yukon and B.C. Canada.
Shows where the fires are also.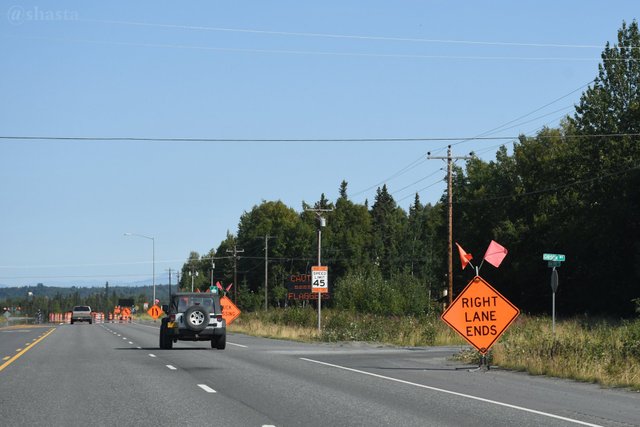 Each of the last construction
type posts were different
work zones in Alaska.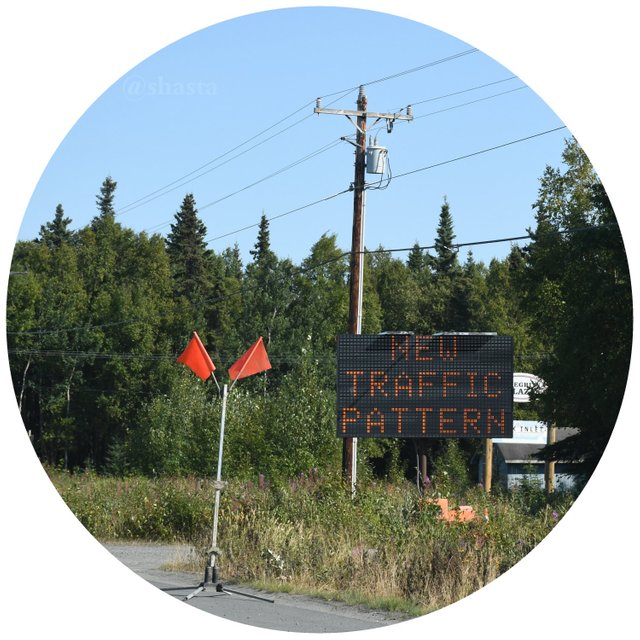 Watch where you walk with the
large culvert was south Soldotna.
Wait for pilot car sign in Kenai.
The follow me truck was near
the mountains by Sterling.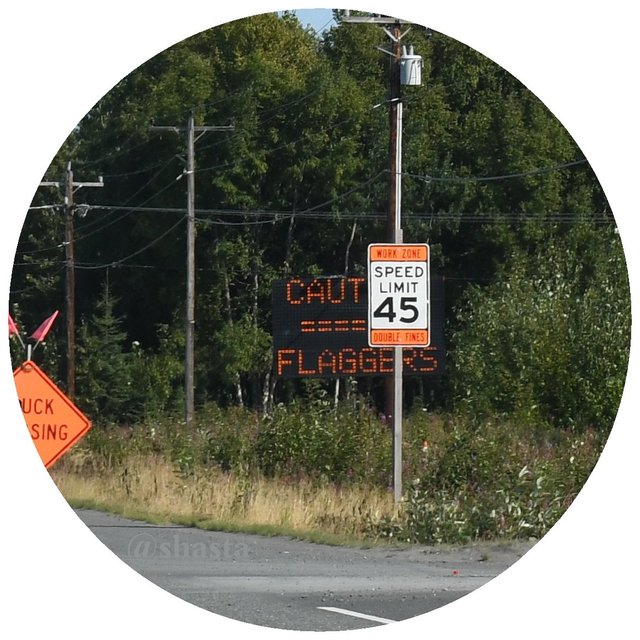 All the photos on this post
were snapped in Kenai Alaska.
Watch out for flaggers it said!
Haven't seen that before all lit up!
What will you be doing on
Hard Fork day??
Some effects made
with Lunapic
Double clicking the
photos enlarges them
to see better.



Rockin Steemians
Challenges & Contests
Most Of All Fun!

Thank you @otage for the cool street name!
https://steempeak.com/monomad/@otage/blacktop-alphabet-s-monomad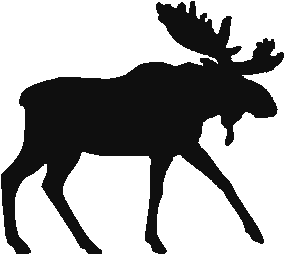 Photos & words by @shasta Aug 24th 2019 8:04 PM O'rock Alaska