The Lab : A cocktail experiment 🌡💉🍹
This drink arrives with smoke pouring from it and the sweet smell of Butterscotch!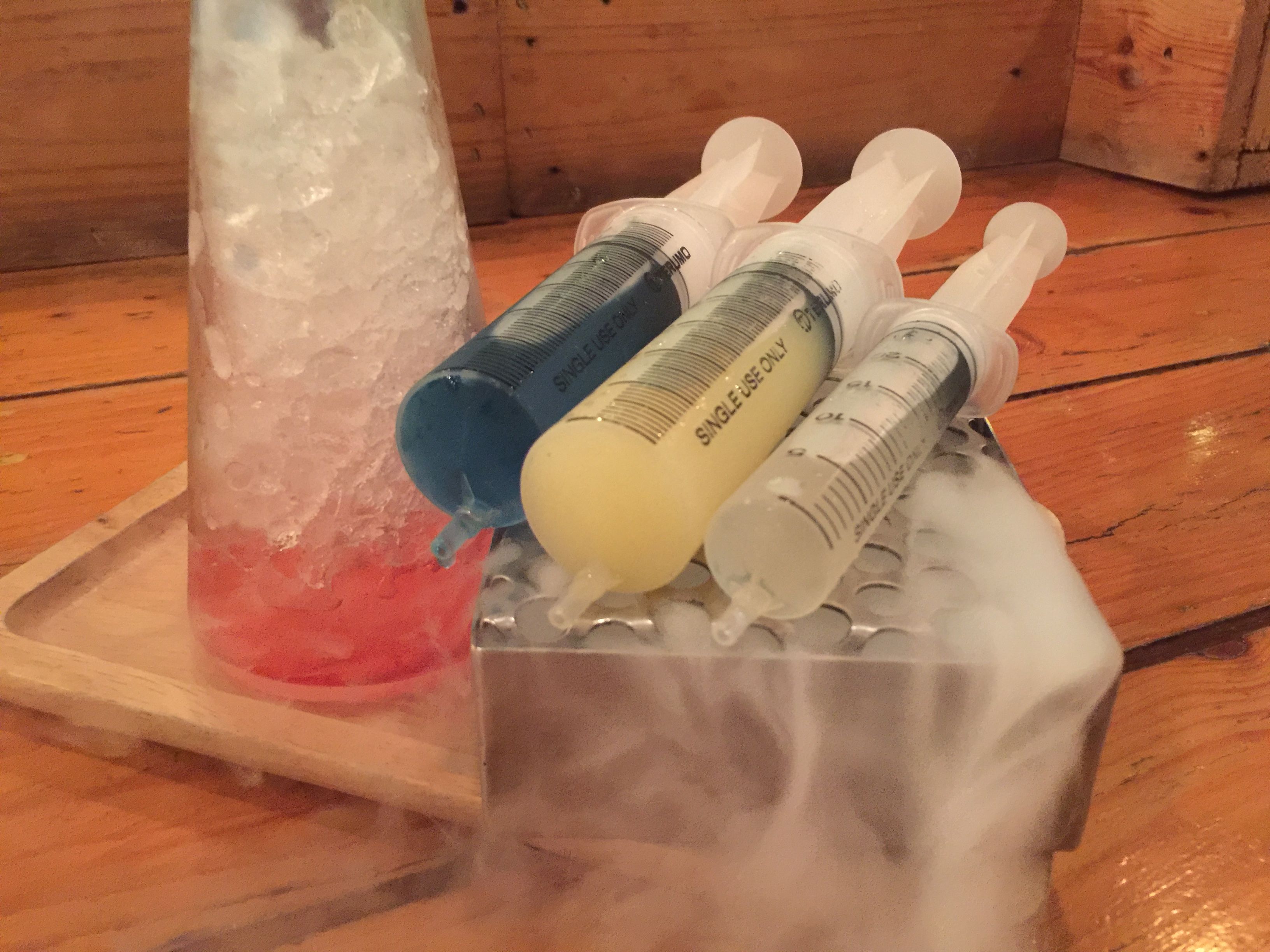 I know what it says in the menu: Rum, butterscotch, pineapple, lime & cream aroma... but I'm not sure what actually arrived 😜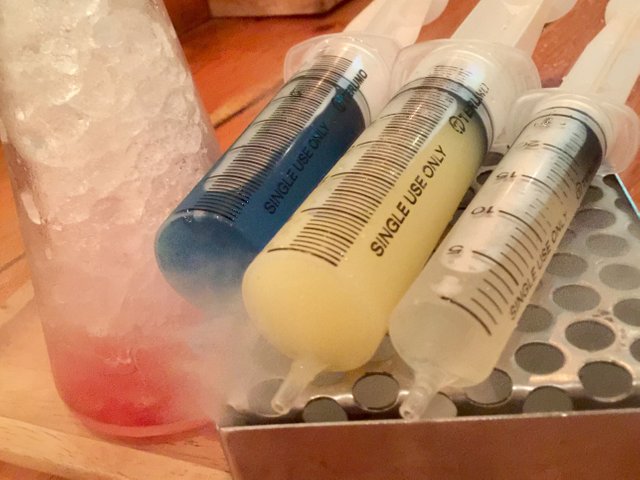 The red beaker has rum and I'm pretty sure there is some blue Grenadine in it. But, regardless I squirted all the ingredients into the beaker and gave it a stir.
The effect from the dried-ice was dramatic, and the butterscotch smell was divine, but how did it taste?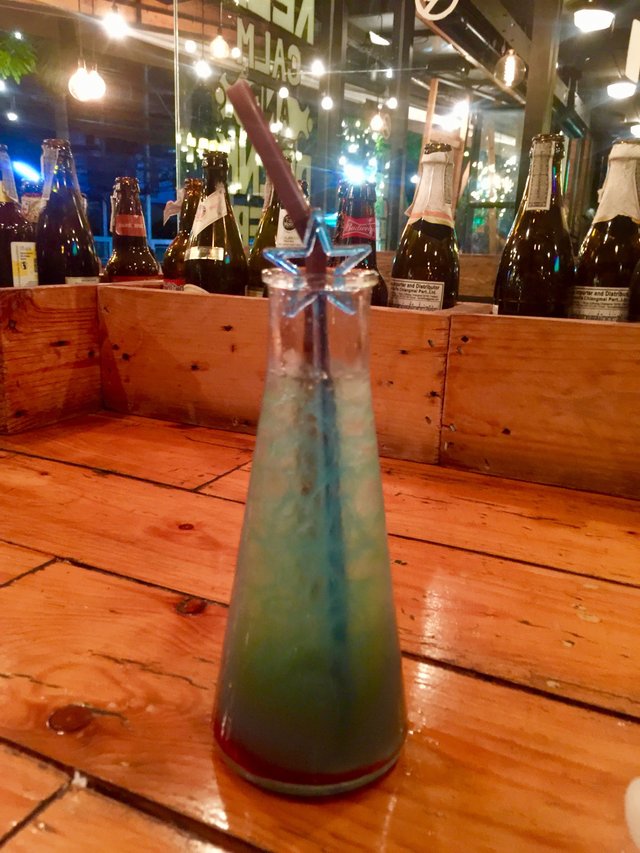 It was sweet! Very sweet! So sweet! And this is from someone who has a sweet tooth. 😋
Let's just say, this was an interesting drink, but 1 was enough.
Cheers!