A delicious, cool corn milk tea is a refreshing beverage in the summer.
Material:
2 sweet corn corn

250ml of fresh milk

Condensed milk or sugar

Salt
Making:
Step 1: Separate the corn kernel.
Step 2: Add the corn cob to boil with 3 small bowls of water, add 1/2 teaspoon of salt. Boil for 10 minutes, let cool and filter the water.
Step 3: Put the corn kernels and boiled water into the blender, grind.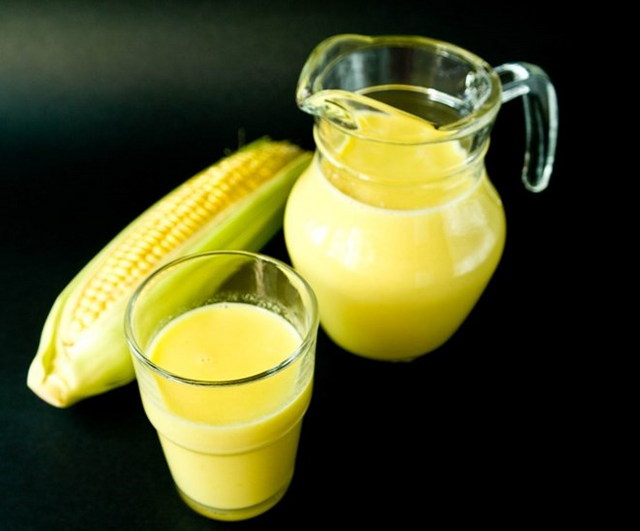 Step 4: Put the corn in the pot and boil for 10 minutes, stirring occasionally.
Step 5: Filter the corn husk, get water smooth. Boil filtered milk again, add fresh milk and turn off the stove.
Sweet taste with condensed milk or sugar you have finished delicious milk corn.
Store the maize milk in the refrigerator cooler, you can use it for about 2 days.