I saw something very unusual in the supermarket a few days ago. I'm not even sure why it struck me as being so strange as we can but almost any other drink in a can already, but this can of water just seemed to be weird.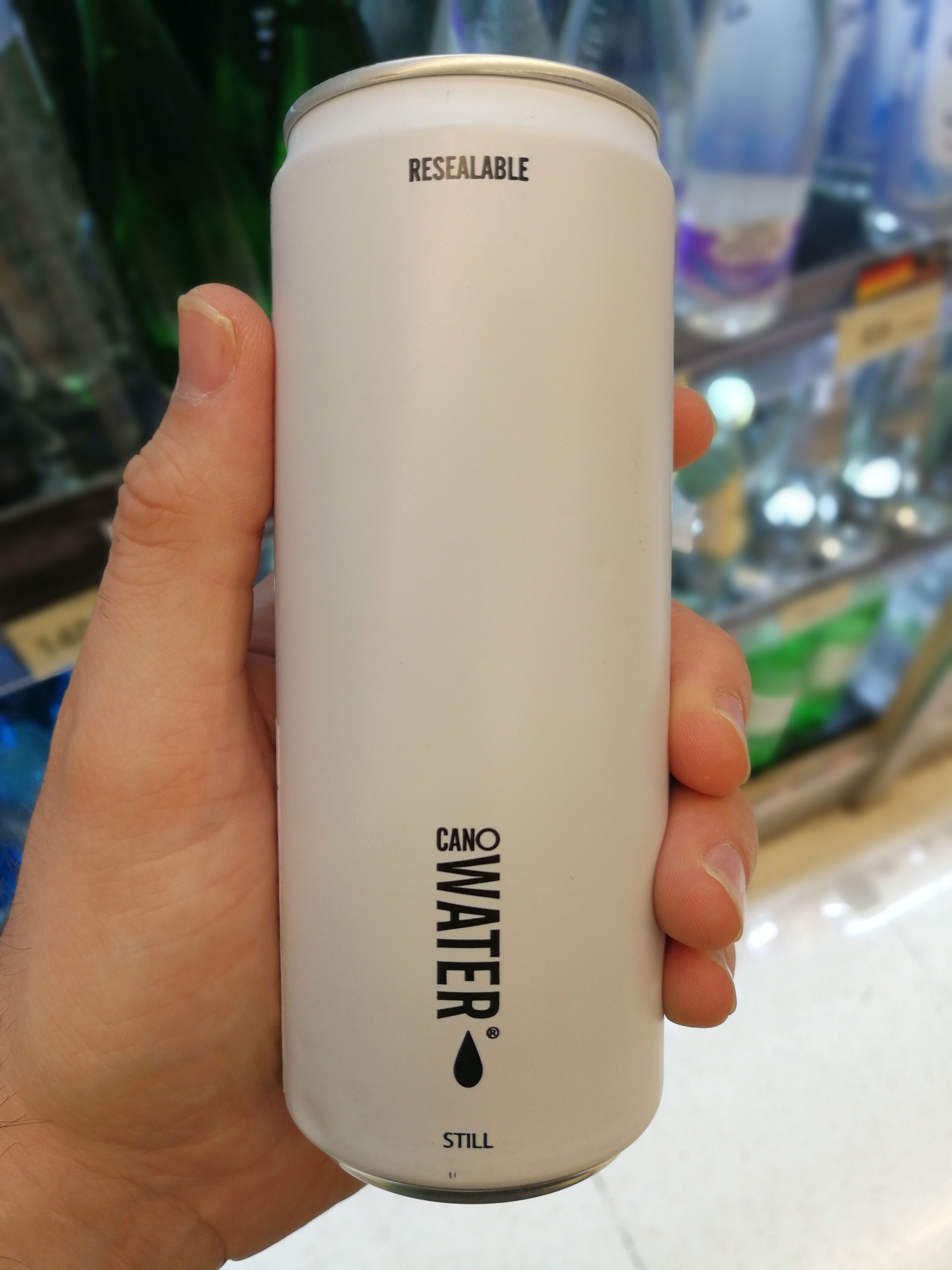 The can itself was so plain and boring, no colour, no logo, no branding, just a white can with the words water, can, still and resealable written in black.
Resealable? Just in case you can't finish 250ml? Or in case you want to refill the can with your own tap water? I don't know. Hopefully it's to refill so there's less waste.
I now regret not buying it test it out.
When I was a kid they used to sell milk in a can, but this is the first can of still water I've ever seen. What's the weirdest drink you've ever seen in a can?