Everyone loves robots, I mean, they are badass, cool and powerful.. as long as they don't take over our world and make us their slaves or batteries of course! So recently I went in to watch "Ready Player One" and it was absolutely amazing with an orgy of awesome effects and a great story that really can carry you far away in your imagination.
Have you read the book you'll recognize a lot in the story-line, but sadly a lot of the atmosphere of the book haven't made it to the big screen and you might get a little dissappointed. However, if you haven't read the book this movie, and you are a little nerdy, it will blow you away I hope :)
So anyways.. it made me think that I had this piece lying around at home that I was drawing with the kids one day we were talking about star wars, terminator (no idea why 10 year old kids watch this movie tbh) and other space/robot movies. I also showed them my Warhammer 40K space marines and a few boys and one girl immediately demanded a robot to color, and well, who am I to deny pesky kids their few joys?
So pulling out the pen we went to work with them commanding, demanding and correcting and me trying my best to accommodate their wishes. In the end I was fairly happy with the result and I hope you'll think the same too. It's way past my bedtime so not gonna bother with a long post today so without further ado here are the Amazing Space Police Super Killer Badass Robot!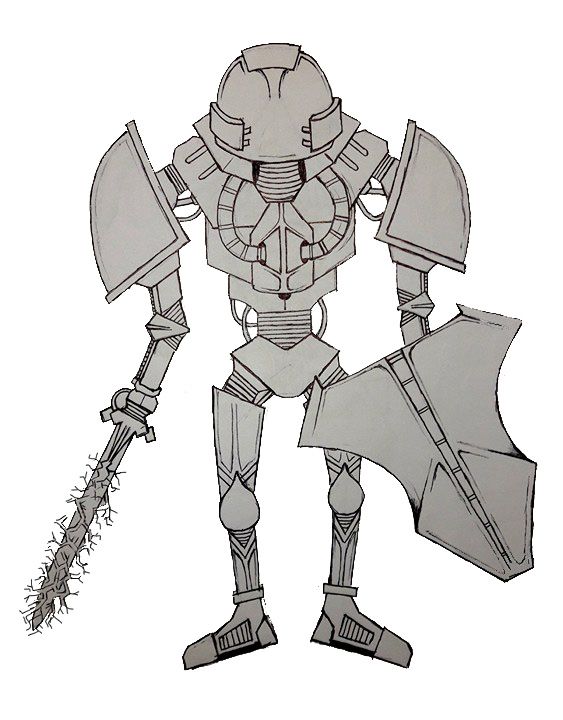 Cleared out the background before realizing I saved over the original drawing.. I'm getting a little tired
And my photoshop coloration that I've been fiddling with the past few hours.. I really need a draw pad, it's a little clumsy drawing with the mouse..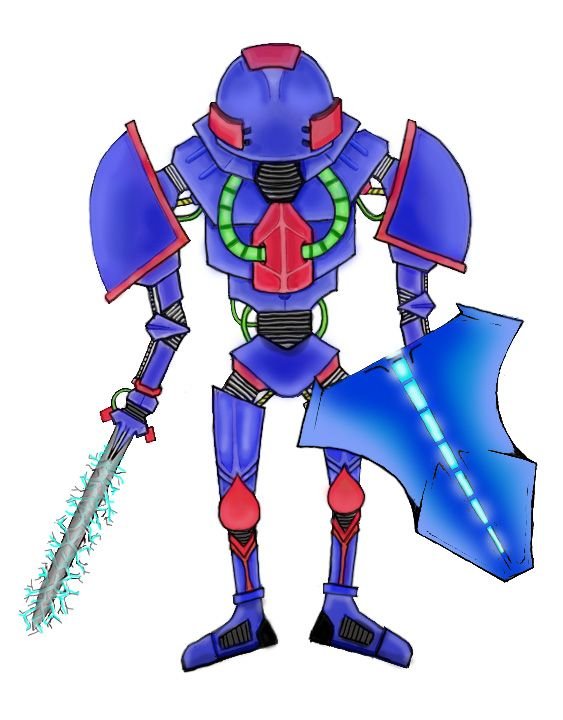 I really like the colorscheme with blue and red
Have a great Easter steemians
The Wandering Danish