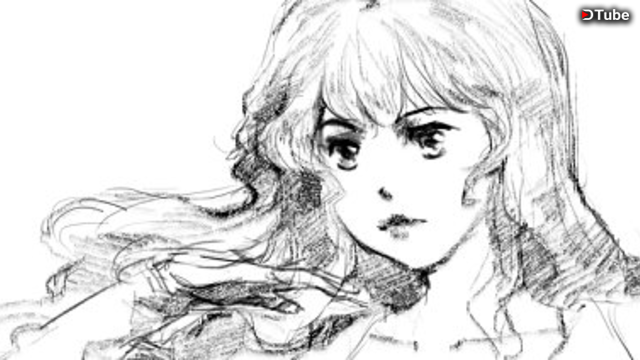 ---
Still learning KRITA :D
I've tried the ink brushie rough with Ostara, and the other ink brushie (flat bristles) with Boudica and today I went with the pencils :D This one was the Pencil 2 in the beginning, but then I saw Krita also has the titled pencil tool, so I kinda switched midway to the tilted pencil and it's really nice! I used it for the remainder of the piccar, I think XD
As for the process, I usually start with the eyes and just follow through. The most important thing for me is to let my hands guide where it wants to go. I try not to control my creative flows, so to speak, haha..... Anyway, you can see how i draw in the time-lapse video :D
This particular drawing took ... maybe a little more than half an hour in reality, but I fast tracked it, because it is very boring otherwise :3
This is the finished piccar: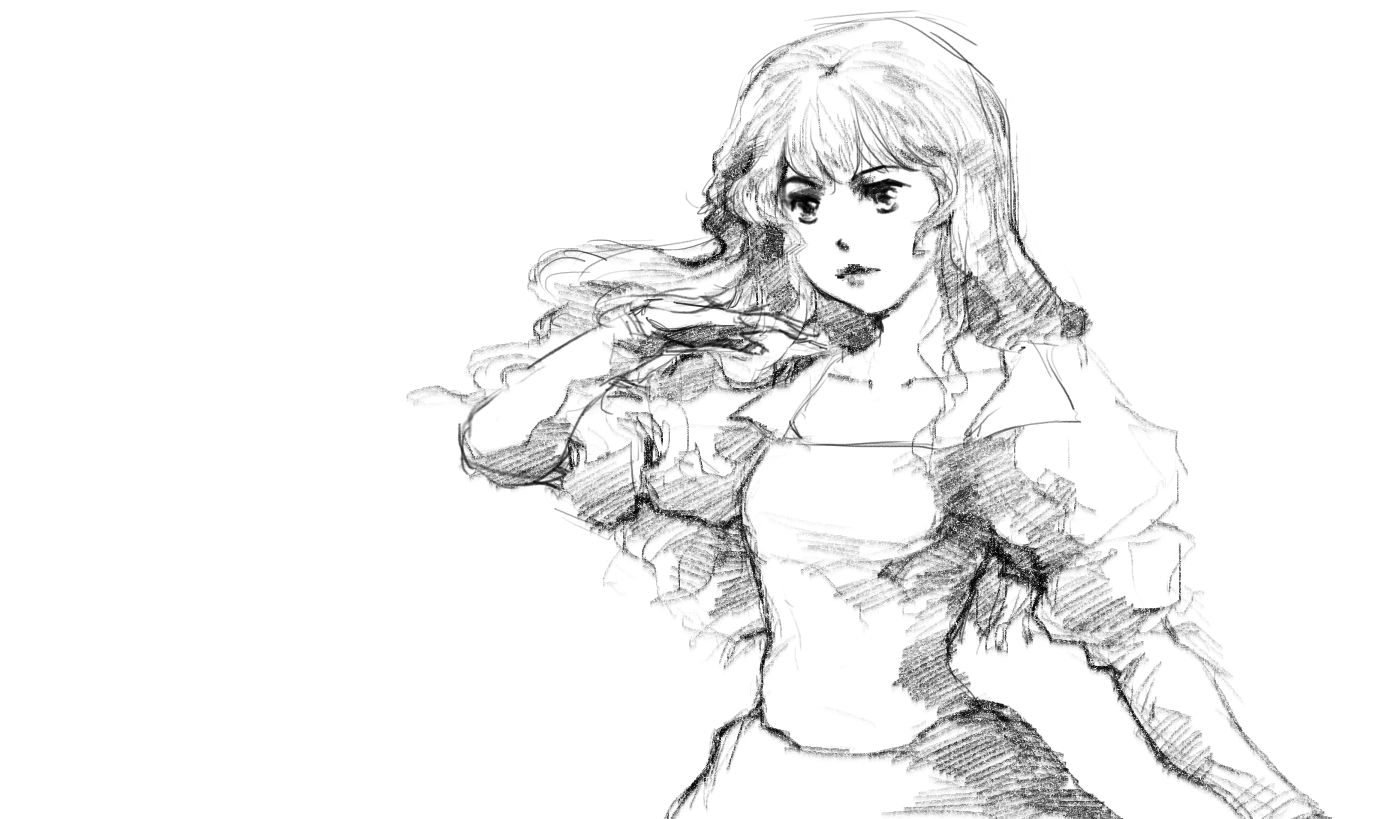 My tips for drawing an anime princess is to google various dresses before you draw to get a feel of the fashion :D Usually the collar areas are very interesting to draw (for me), and I love puffy sleeves so I often use that in my drawings XD.... and of course, HUGE skirts. I love those beautiful large, billowing skirts very much :D
But yes, basically how you dress your characters will indicate their identities / personalities. The "Princess" look is easily signaled with their fashion or dresses :) ....so, in short: THE DRESS MAKES THE PRINCESS! That's my tip ! :D
I might try the hard and soft pencil tools next time :> I think I would like to be able to really get a feel for each of these tools so I know where to use which one and how, in the future :)
copyright @veryspider. all rights reserved.
To all of you artists out here at Steemit! Hello~ If you ever are lost and lonesome, please join Steem Artists at our discord chat: https://discord.gg/ENN8KCb

We network with fellow artists here on Steemit and we help each other succeed :) Come and say hi~ ^ __ ^
---
▶️ DTube
▶️ IPFS