Hi everyone~
I finally finished the series of small pieces of blue paper drawings :> To recap for those who are just joining: I got my hands on a piece of A4 pale blue coloured paper and I cut it into four sections. I was wanting to make illustrations that fill up the entire available drawing spaces, so I thought it was better to do with smaller size papers instead of an A4 one :)
So, the first piece gave us the Butterfly Princess. And then the second was the Beast. And the third was a very weird looking dessicated creature with insect baby at hand.... Here they are:
And today I filled up the last section ! I made a MEDUSA because I thought her snake hair would fill up spaces handily and I think Im right hahahaha :D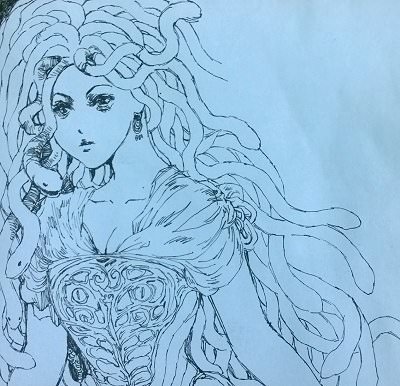 For some reasons, the blue came off pretty nice today :D Usually my phone camera doesnt really capture the blue as you can see in the ensemble picture above with all of them together. Somehow the blue usually just become pale and almost grey, but today, for whatever reasons, the blue is captured nicely :D Makes me happy ! XD
Step by Step
Step 1: Eyes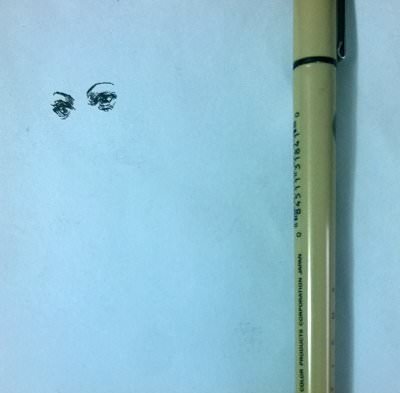 Step 2: Head and first snake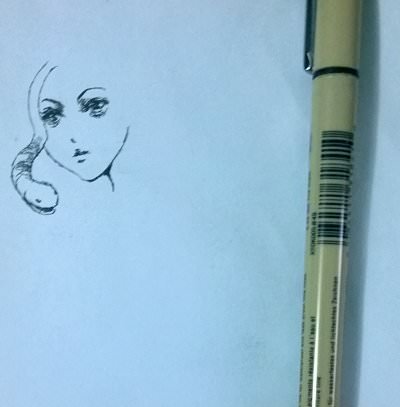 Step 3: Torso and more snakes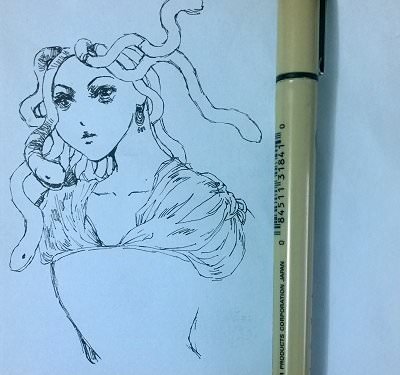 Step 4: Bodice and even more more more more MORE snakes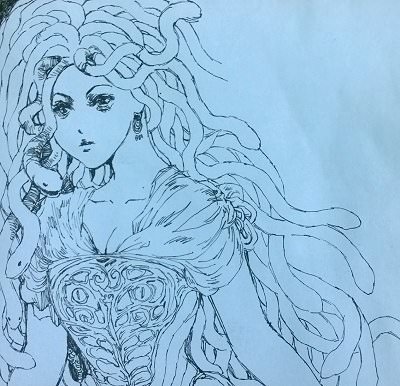 Step 5: MORE SNAKES, then shading, outlined and crosshatched the background and DONE!!!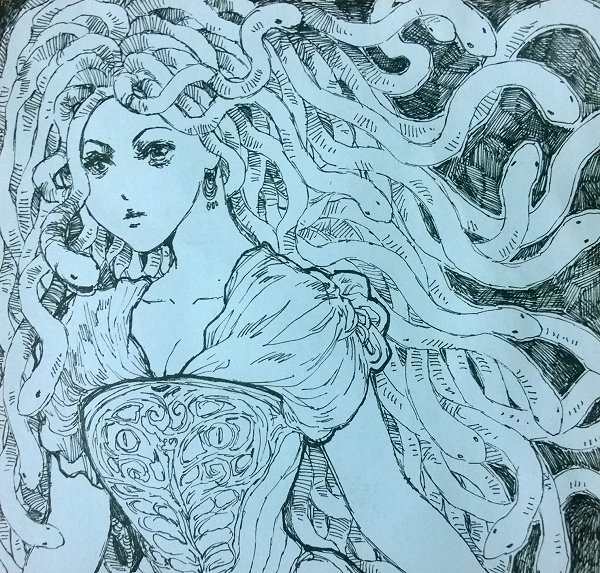 This was another piece that I did only with the Sakura MICRON pen 005. This pen is really lovely and makes fine details so well * ___ *
And now, since they are all finished, here they are together, all four of them !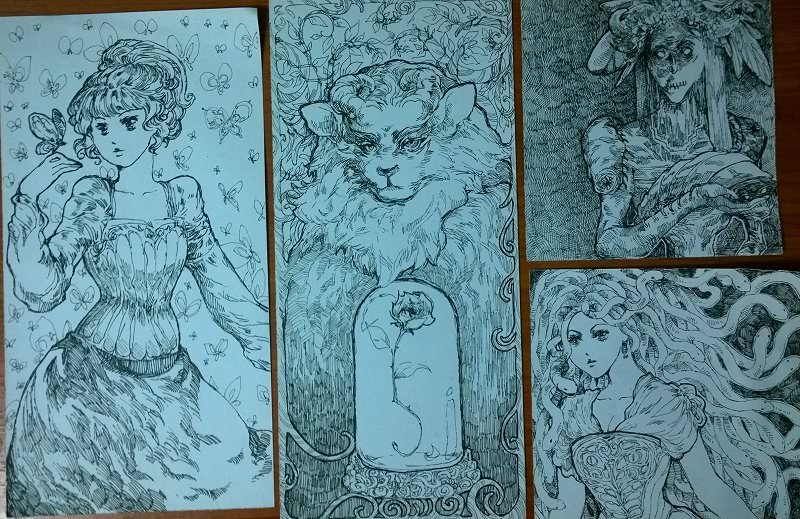 It was a small series of only four pictures, but as I've thought, I don't have a lot of stamina for doing series, and I am glad that this one is only four. I just came out of the series of 7 of the album challenge thing and I literally groaned when I remembered that I was in the middle of this blue pieces series... lol. It is not a good thing to feel unmotivated to finish something you've started, so I am glad it was only a series of 4... and doubly glad that the last piece was a small size paper... hahahaha~
LESSONS TO BE LEARNED, KIDS: Know your own limits (AND THEN BREAK IT)
XD;;;;;;;;;;
Alright, hope everyone's having a good weekend :>
copyright @veryspider. all rights reserved.
To all of you artists out here at Steemit! Hello~ If you ever are lost and lonesome, please join Steem Artists at our discord chat: https://discord.gg/ENN8KCb

We network with fellow artists here on Steemit and we help each other succeed :) Come and say hi~ ^ __ ^