The blue pieces of paper ! The ones that I had cut into four sections ! They have been quite in my mind seemingly since I kept returning to them even though I thought I would not for a while.... :3
First we have the Butterfly Princess, and then the Beast came for the second section and now, we have a strange new joiner for the series.... A dessicated figure, adorned with insects, wings and flowers .... . ___ .;;;; Don't ask me who this figure is or where they came from because my brain is weird like that... I usually have no idea what would come out when I began drawing so, I take no responsibility.... hahaha~
Here they are: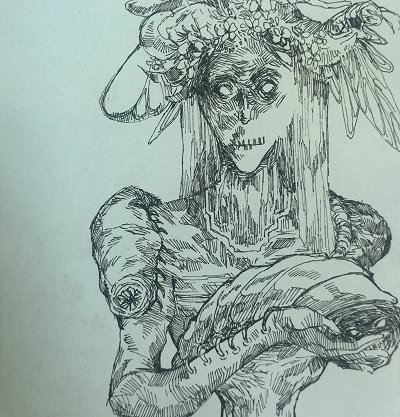 This one I made it only with the MICRON inkpen 005. Which is my favourite MICRON pen :>
Step by Step
Step 1: Eyes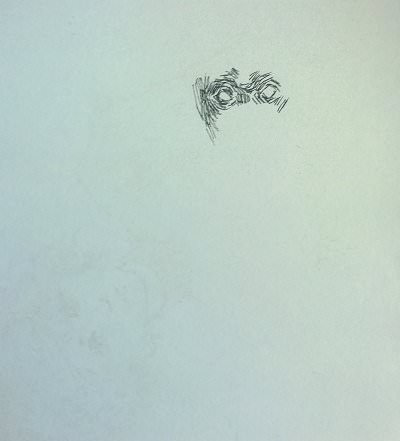 Step 2: Flowers on head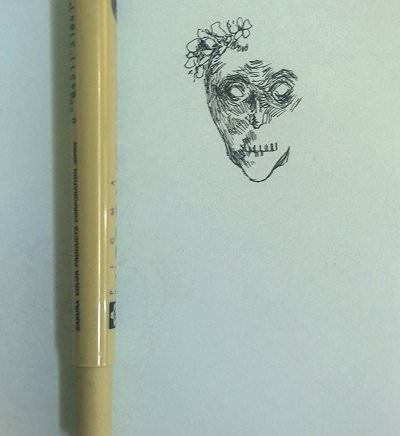 Step 3: Horns and veil and beginning of the arm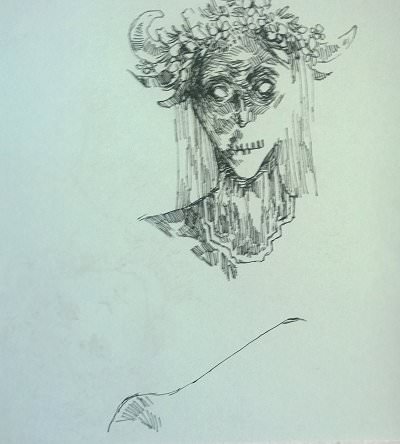 Step 4: Giant insect baby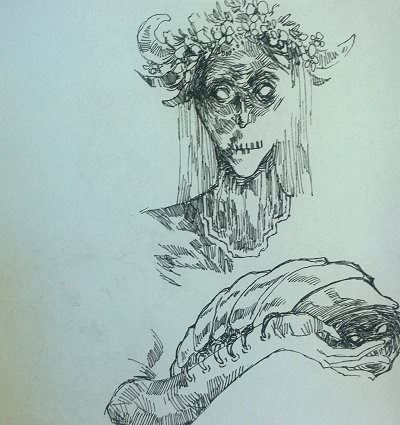 Step 5: Leech and wings... moth wings on this side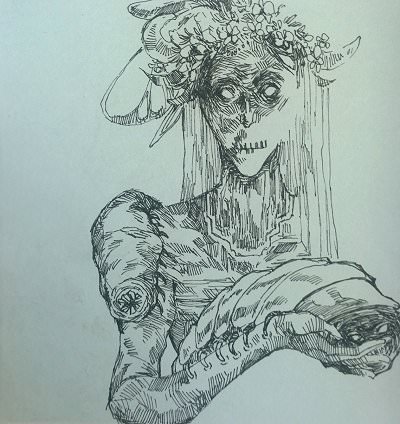 Step 6: Mantis on the other side and more wings, dragonfly wings~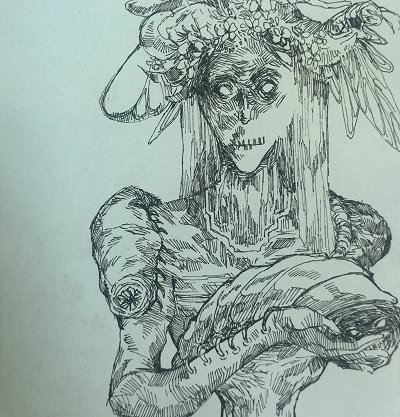 Step 7: Background shading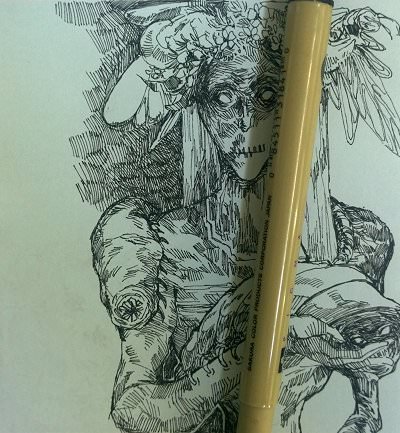 Step 8: All crosshatched up and DONE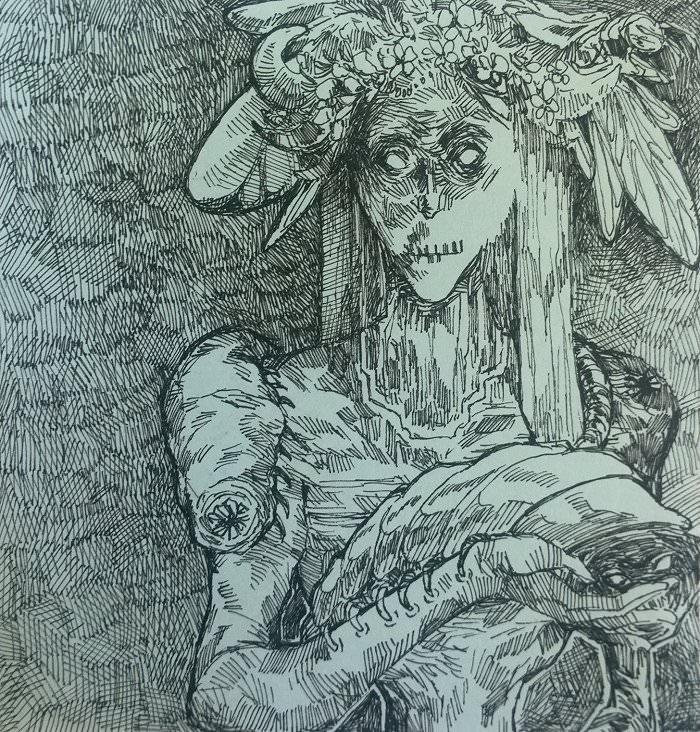 So, that leaves only one last piece to work on, and although i've written on it, I think I will draw on the other side :D I'm not sure what would come out hahah !!! Maybe another weird one will emerge :3
Here are them together, so far:
I think, I'm not really nailing the "fill up the entire available canvas" purpose that I set for myself with this one... Again, it seems that I've left quite a significant section of the available space only to be filled with crosshatchings... But, I still have one more piece to work on and hopefully that one will be a successful exercise for the goal I'm aiming for :D
Oh, and I've taken @scrawly's advice from my yesterday's post and here is the countdown to when I will livestream next :D

Hope to see you all there hahaha~ :D
copyright @veryspider. all rights reserved.
To all of you artists out here at Steemit! Hello~ If you ever are lost and lonesome, please join Steem Artists at our discord chat: https://discord.gg/ENN8KCb

We network with fellow artists here on Steemit and we help each other succeed :) Come and say hi~ ^ __ ^