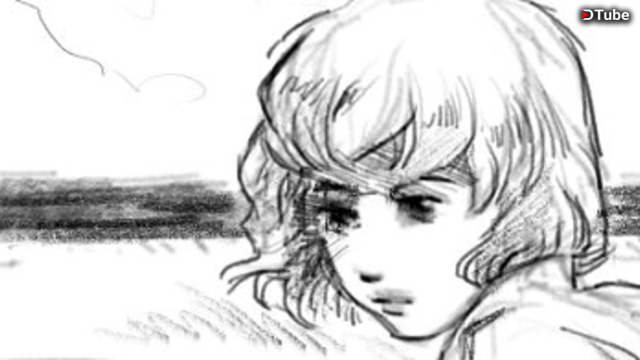 ---
Hi hi hi
Still experimenting and learning Krita's pencils :)
Yesterday I tried the Pencil 2 tool and the Tilted Pencil tool with the Anime Princess piece, and today, I expanded !!! wooooo !! You can see in the video that I basically used all the pencil tools that came with the software with today's picture XD
This time, let's try to include an environment for the picture ! So I didn't start with the eyes, oh no. I started with .... using the Soft Pencil tool with making some forms, some scratches here and there and suddenly, a BUSH came into being :D And then it went from there, hahaha~
In the video I tried to mark which pencil I used for which task, to maybe help you see each tool's different behaviour and how to use which pencil and when :) There's a part where it got cut out at the left side when I was doing the dark, bold shading for the far background, and for posterity, that was the "4B Pencil" tool :).
This is the finished piccar: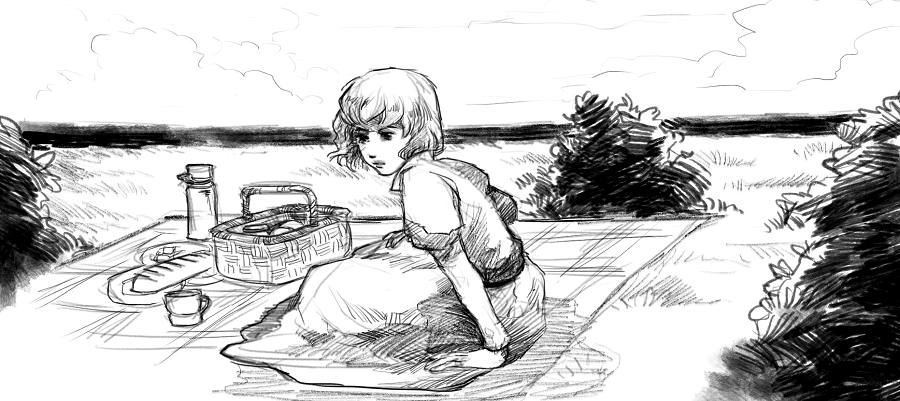 make biggu by opening at new tabbu~
The story is that she is having an affair with someone and they would sneak out to meet in secret together, from time to time. This particular time, she arrived first and then, she waited..... and she waited, and waited, and waited. And then, she started to get anxious and worried.
"Is he NOT coming?"
"What is going on?"
"Have we been discovered?!"
She heard a noise and alarmed, she turned around with dark thoughts upon her mind since she's been nursing her worries endlessly in her head! And that's when the picture is drawn, she's startled, her body language is alarmed and unfriendly, and her expression is slightly upset !
Morale of the story: Don't be having affairs, people ! Just break things off first and then you can be together after !!!!
As for tips and tricks of the day,
Placing a character in an environment is a good way to learn how composition works :) And the most basic foundation is the central focus arrangement, which basically means that you try to put whatever would be the main focus at the center of the canvas. It's usually the character's face, but it can vary depending on what you are drawing :) .... for example, in an action pose, it is often not the face but the fist or the punch that's calling for central focus.
Okei! I think I've gotten to know the pencils of Krita a bit better today. I like the soft pencil, the tilted one and the pencil 2, so far. I might move into a different category of brushes entirely tomorrow ! :D
Any questions about how I draw, don't hesitate to ask me in the comments section :D I don't bite~
copyright @veryspider. all rights reserved.
To all of you artists out here at Steemit! Hello~ If you ever are lost and lonesome, please join Steem Artists at our discord chat: https://discord.gg/ENN8KCb

We network with fellow artists here on Steemit and we help each other succeed :) Come and say hi~ ^ __ ^
---
▶️ DTube
▶️ IPFS