Hi steemit! Here's a gouache painting I did of one of the world's most fun things to draw (at least for me :p), candy! I think what really does it for me enjoyment wise, is all the different transparencies and the overall shininess of the different pieces. It's a really good way to practice gouache, in my opinion.
The gouaches I used here were these fairly cheap ones i got online (which work really well and have an amazing pigment!), a white van gogh brand tube because I keep running out of white paint + a wee bit of blue glitter glue.
Anyways, hope you guys enjoy the painting, and sorry for it being very bright in some places, my lamp kept moving by itself!
And the finished piece (slightly edited in paint tool sai for better colours :p)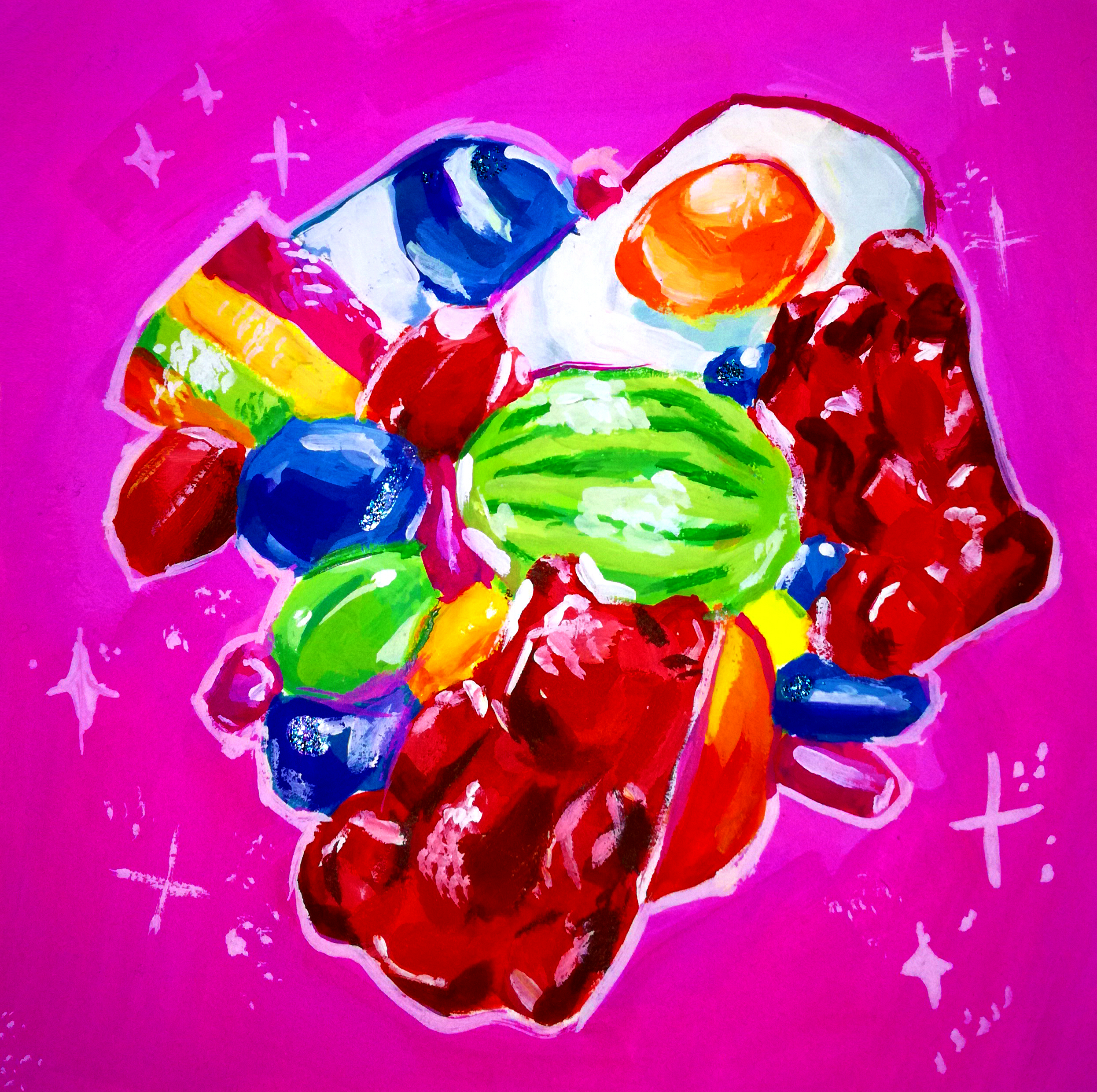 Have a nice day!