Hello dear Steemit art fans,
Today I would like to share with you this sunset at a haven. Sunset
is always difficult to draw as there are many different colors mixed
up and creating stunning gorgeous scene. We all love to watch and
enjoy those moments.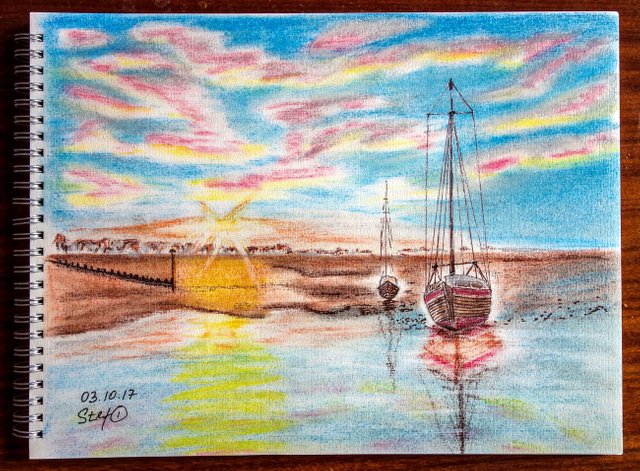 I love the photographs but I always try to imagine how the artist in
past did it. They had no cameras and they had only few minutes
time to catch that moment and to reflect them on their works.
That is why I am also trying to use every single moment and to try
to bring them on paper, canvas using my skills. I hope with time
I will get better, but for now I wish you enjoy my creation of this
peaceful beautiful moment.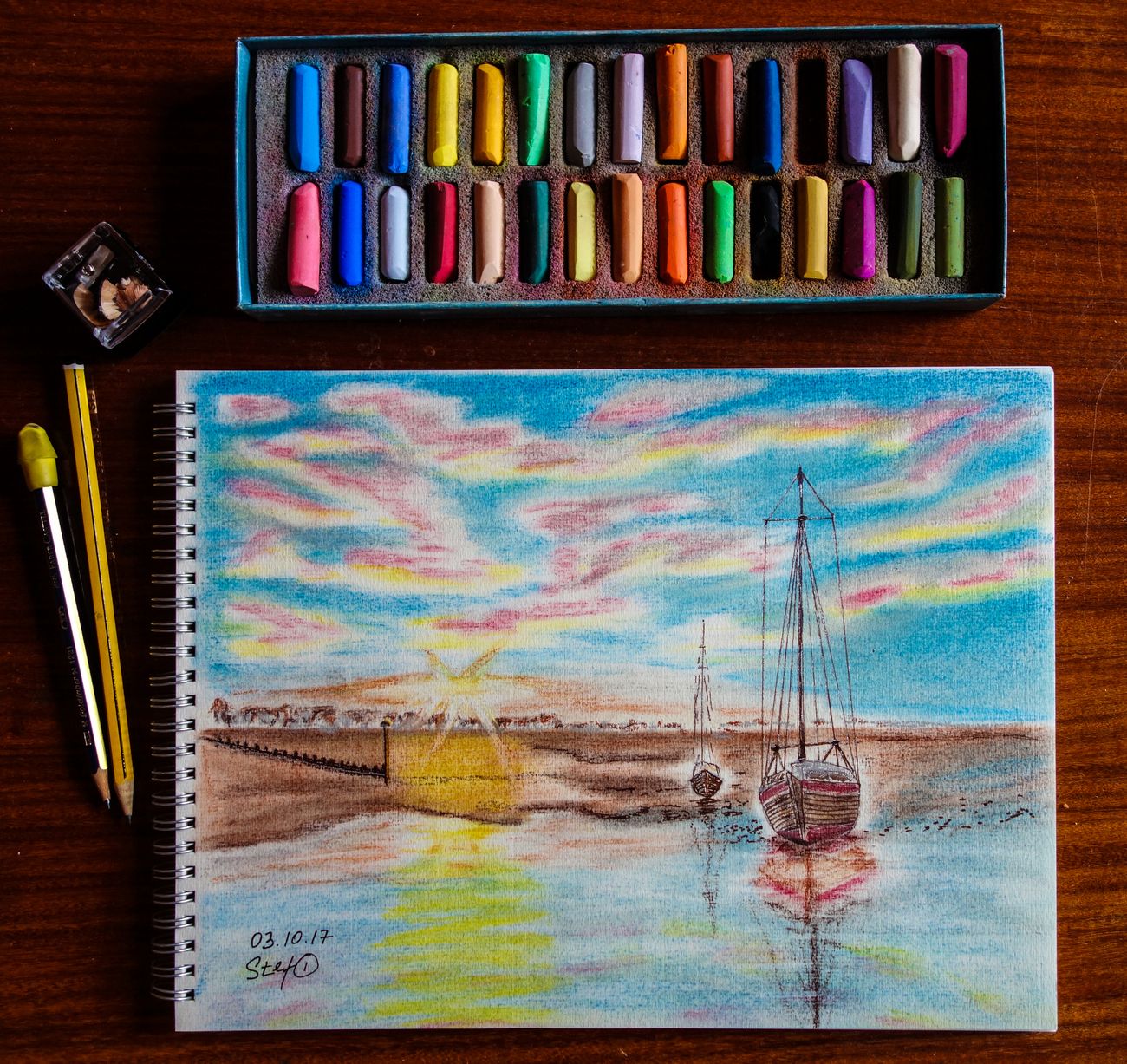 Hope you like it, and have a nice day:-)

your @stef1