My drawing "Altered Carbon"
Hello dear Steemians,
I hope you missed us over weekend, as we already mentioned few times in previous posts, we are not active on weekend and using it for POWER UP, because when we upvoting we usually try to give much percentage for the post we choose and there are really so many of you who deserve good upvotes, therefore, by Friday our power down to 40's :(
But it was not like nothing happened on weekend, I was busy with my drawing and finished it yesterday. Because I sued graphite pencils and A3 format you can imagine it was a large surface for me to fill with pen.
The subject for my drawing I have chosen right after I watched a serie created by NETFLIX "Altered Carbon" in deutsch "Das Unsterblichkeitprogramm". I was very impressed with actually everything in this serie. It was not my intention to do a movie review but I have to tell you a bit about it.
---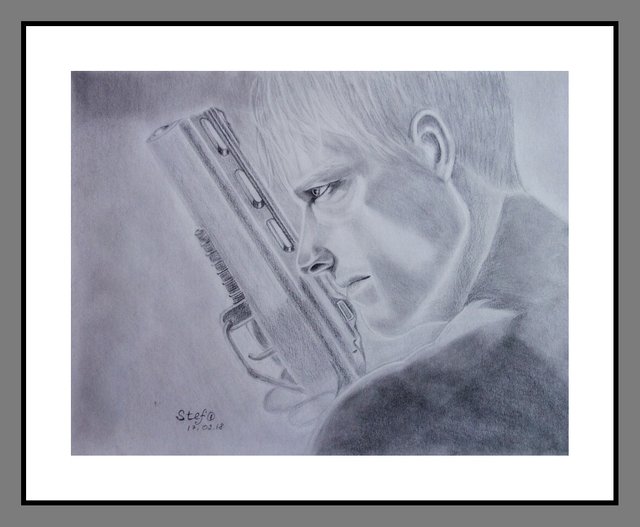 What the serie about and who will like it?
This is a sci-fi with a lot of action, so both group sci-fi and action fans, that is really worth to watch.
The story based on Richard Morgan's novel "Altered carbon" when in future interstellar travel is effected by transferring consciousnesses between bodies ("sleeves"), it follows the attempt of Takeshi Kovacs, a former U.N. elite soldier turned private investigator, to investigate a rich man's death for him.
Why I like it:
1) I love the idea of eternal life and interstellar travel, a lot of action but also soft and there is a deep, strong supportive and protective connection between brother and sister.
2) There is a brilliant group of actors starring:
Joel Kinnaman who played a Takeshi Kovacs "resleeved," or put into a new body — that of Elias Ryker, a former Bay City policeman. Joel is a Swedish actor I knew him from Swedish crime serie "Johan Falk" (among german speaking known as "GSI-Spezialeinheit Göteborg") he was Frank Wagner.
When I saw Joel Kinnaman first time I thought that he is a brother of Alexander Skarsgård (Swedish actor, known from "True blood", where he played Eric Northman).
Will Yun Lee, who as the original Takeshi Kovacs, who is also amazing actor, many of you may know him from "Hawaii 5-0" he played "Sang Min"
3) Also one of the main role plays "Artificial Intelligence" hotel with 19th century look and an AI designed to look like Edgar Allan Poe, he of course supported Kovacs. But what was interesting that there was "AI Management Unit" where they had to get approval for some of their actions. Which is possibly is going to happen in future.
---
---
Here is my drawing process steps: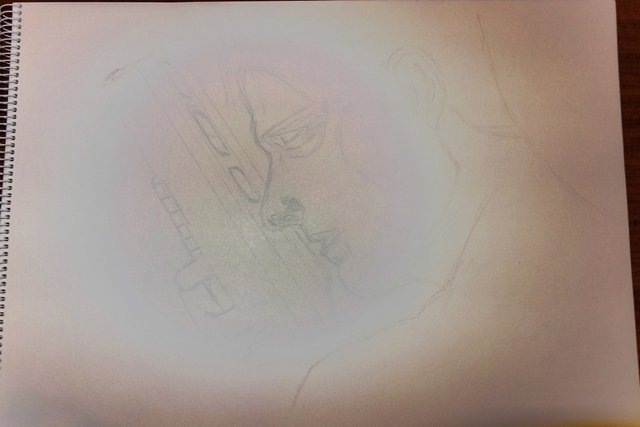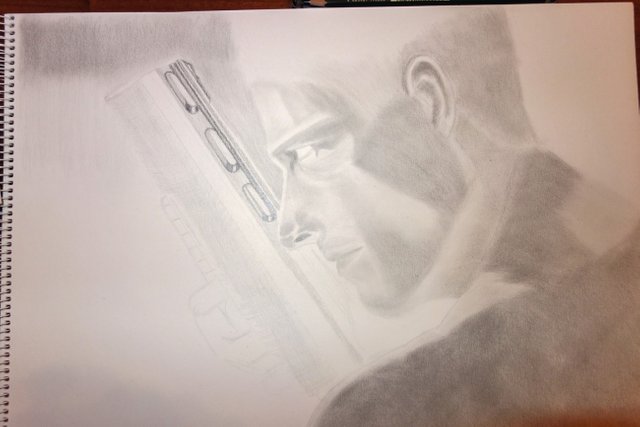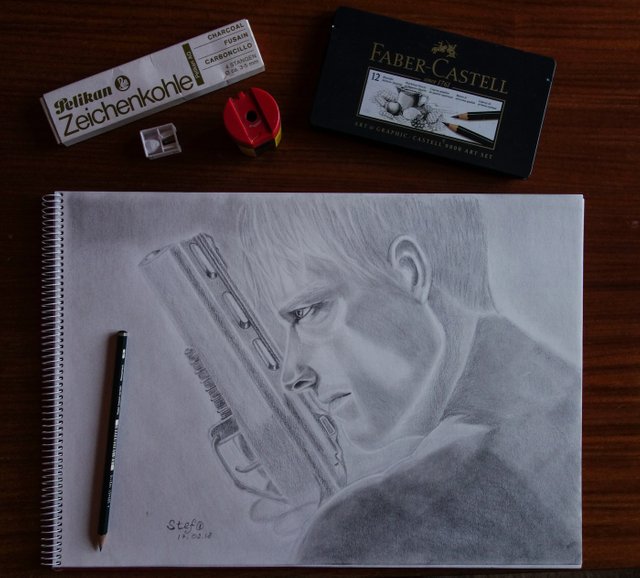 And here is the original photo that I used as a template, also the link where the photo has been taken from:
https://whumpslist.tumblr.com/post/170501372242/altered-carbons-whumps-list-referred-to-main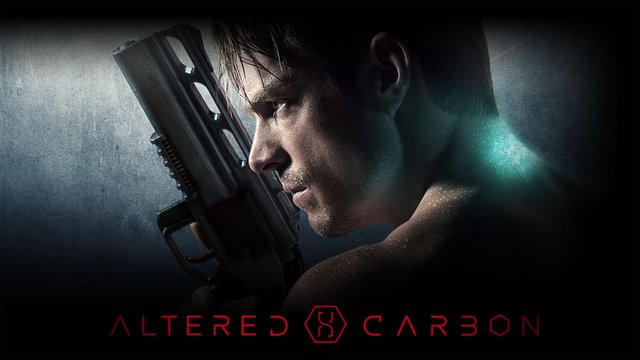 I hope you enjoyed my post and wish you a good start up of new week, thank you for visiting my post :)
---
---

---