One n half month before I was not sure I would be able to make fashion sketches ever in my life. I never been good at drawing from my childhood.
I am surprised to see myself trying my hand on fashion sketches though I have not become so perfect in making sketches but happy to see I'm doing it now.
In Hindi we say "SIKHNE KI KOI UMAR NAHI HOTI" ( It is never too late to learn) And this applies to me and people who are thinking to do something in their life but still fear to try just because they think they will fail. Hey! guys don't be afraid, I also used to think the same but thankfully God has given me strength to try my luck in fashion which I'm passionate about and now I'm doing it.
Today morning, I made one more sketch which I'm going to share with you now. I hope you people would like it too and would share some other sketches also which I draw in these days. I couldn't post frequently because I was little busy with my family and guests at home.
I sketched three Illustration one Indian and two western clothing. Drawing Indian sketch was little hard then to draw western ones. I think I got more friendly with modern clothing then to desi Indian😊.
So here is my today morning fashion design sketch: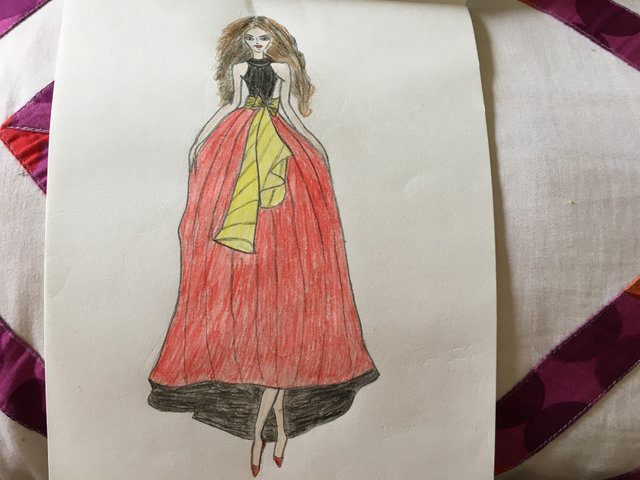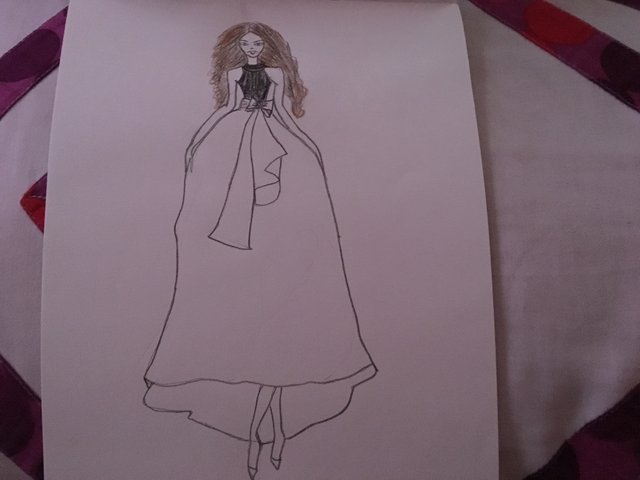 Second fashion design sketch: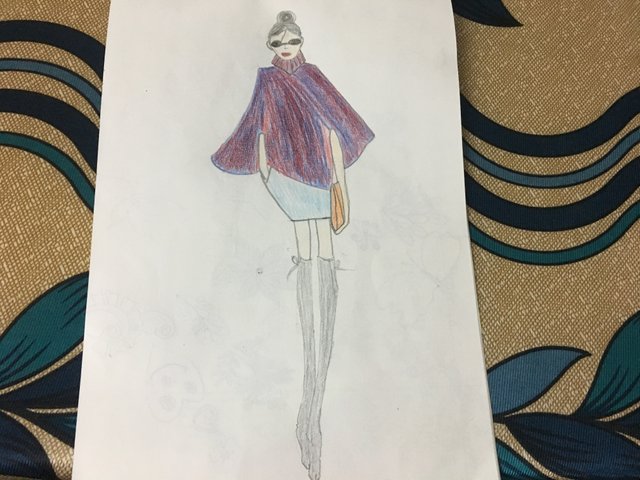 For both sketches I used Water pencil colours, where I first use colour pencils then spread color with brush. I don't know much how to use brush? But I'm trying to get some skills to apply them properly on sketches, hopefully.
Third Indian design sketch: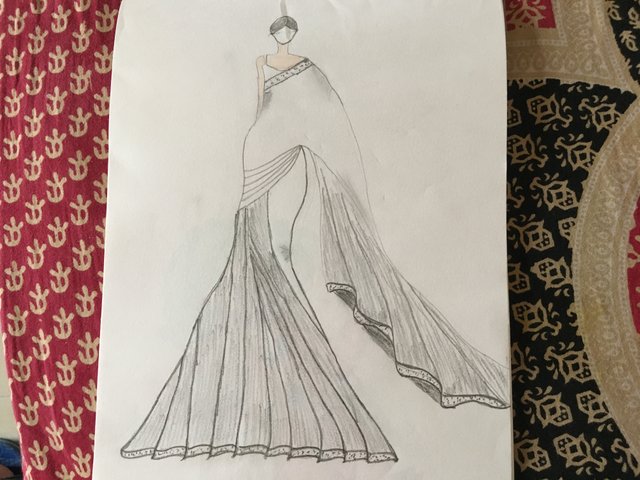 I kept the Saree simple without any colour, just gave the touch of pencil... I used drawing pencils for this sketch 2b pencil and 3b.
Hoping for your comments and suggestions...that's all for now, would soon come up with new sketches and post.
Thank you and have great week everyone.