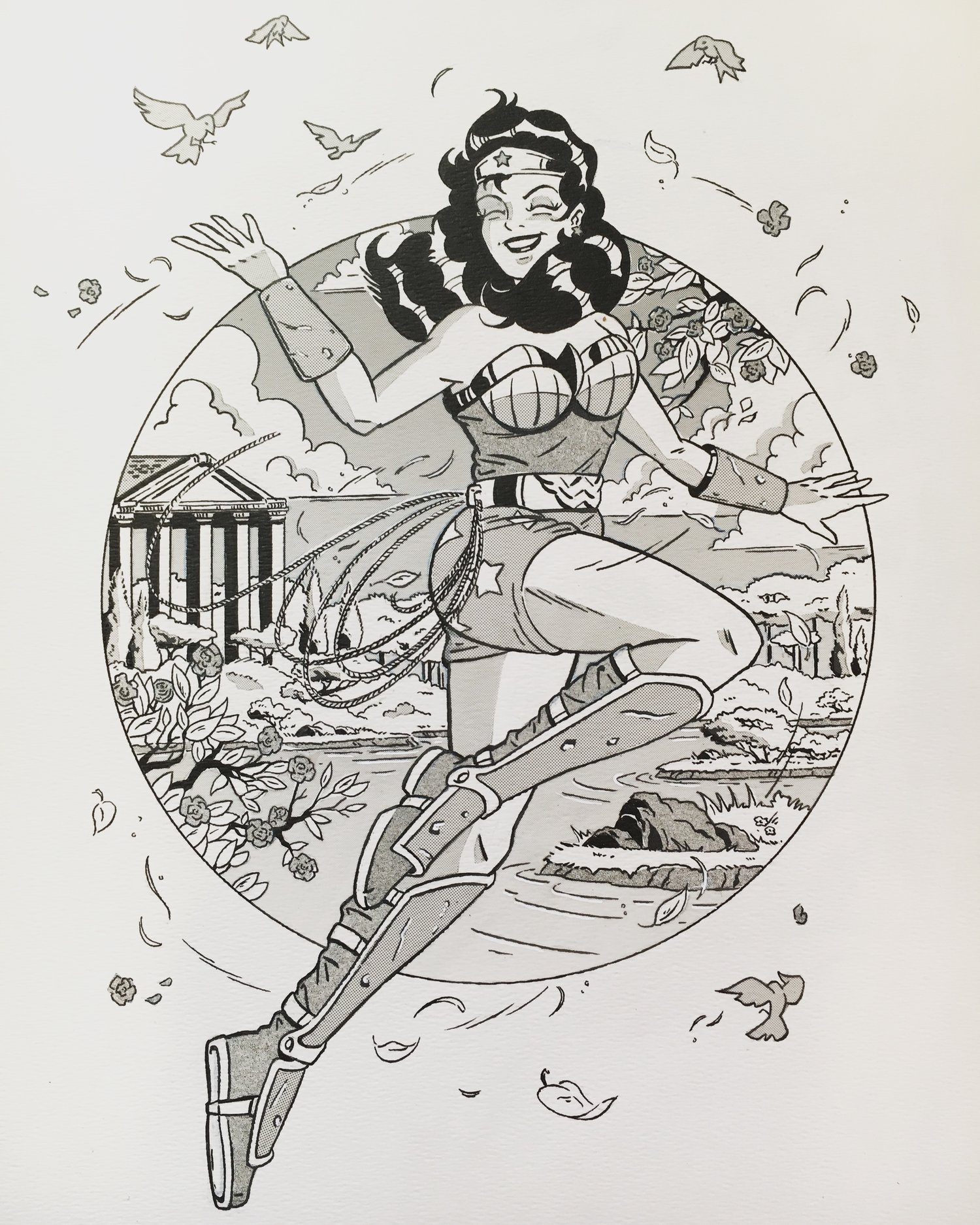 If you're setting out to make art your full time gig, you will inevitably experience periods of drought when work just completely dries up. There doesn't even really seem to be any predictable reason for it either. One month you've got more work than you can handle and the next month you're eating Top Ramen and ketchup packets. The ups and downs of being a full-time artist can be really difficult to weather but there are things you can do to get you through the lean times.
One of those things you can do is open a commissions list. It's as simple as hopping on Twitter, Facebook, Instagram, or... Steemit and letting your followers know you're available for work! Early on, almost ALL of my freelance gigs and commissions came through one of those social media channels. It's a great way to drum up some work with minimal effort and when you DO get commissioned, it's a huge boost to your morale!
Feast or famine, just keep drawing!
(Wonder Woman commission pictured above done with Pentel Pocket Brush and Deleter screen tone)