After my attempt at drawing a shoujo princess, I am inspired to draw a prince for her. In shoujo mangas, I notice how different the men and women are, the women are usually drawn very petite with rather chubby faces and BIG, elaborate hairstyle, while the men are tall and slender, they are very lanky in proportion.
Anyway here he is, the prince of ravens :).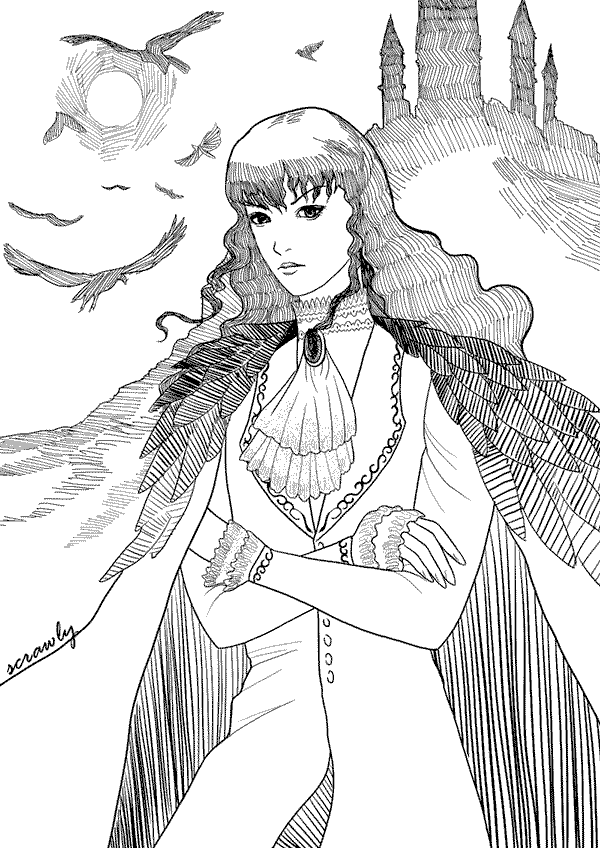 big version
Copyright @scrawly - All Rights Reserved

Drawing process, step by step
Face
First I drew the face.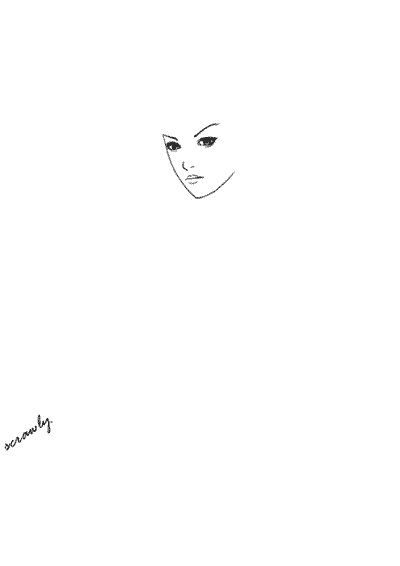 Hair
Men in shoujo often have hair like these, very wavy and they go all over.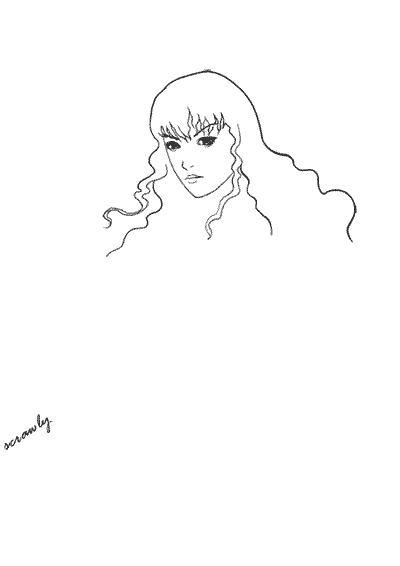 Body
He has tall and slender built, and since he is a prince, I give him princely attire.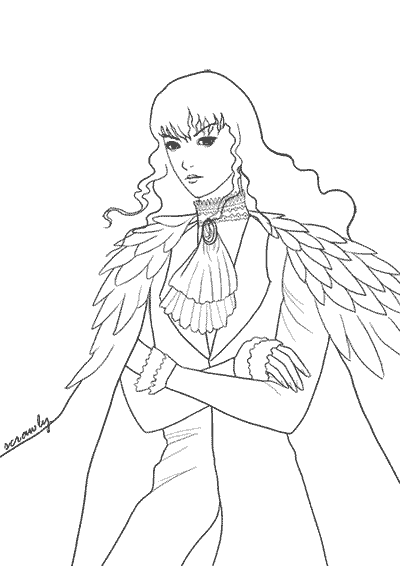 Background
I drew a background of a high castle and the night full of ravens.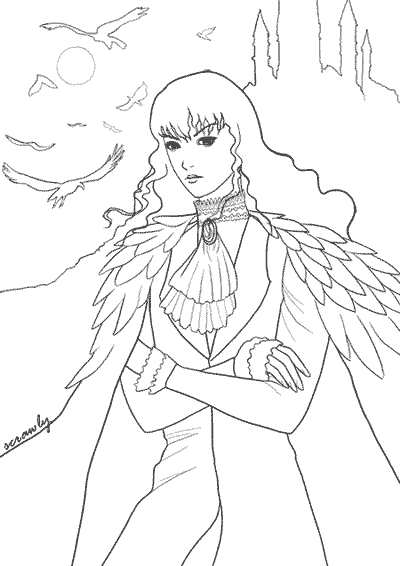 Cross Hatch
I put some details to the character, giving him more definition.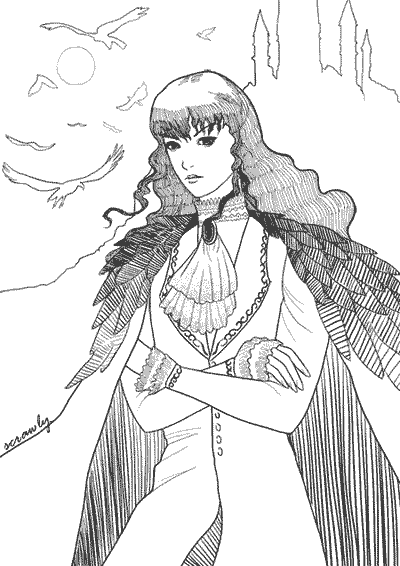 Finished Art – Prince of Ravens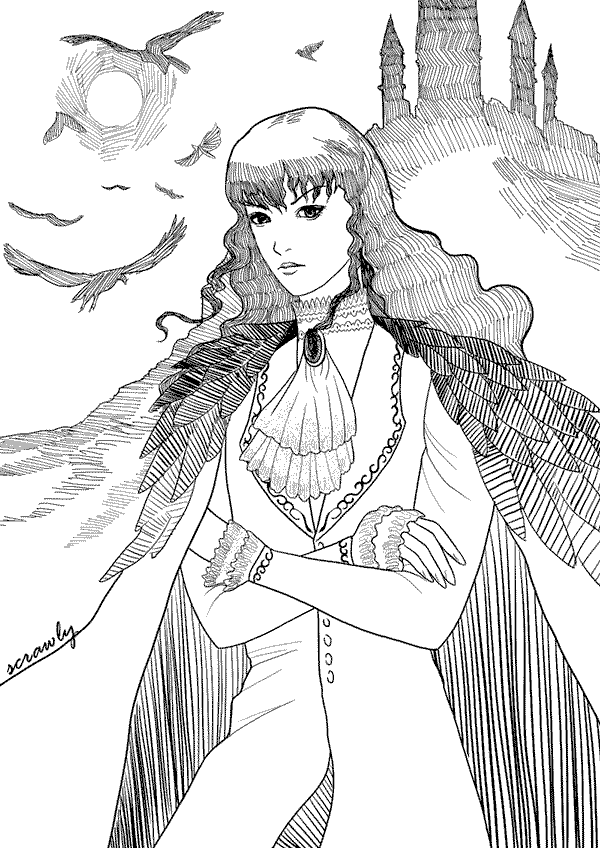 big version
Copyright @scrawly - All Rights Reserved

Animation step by step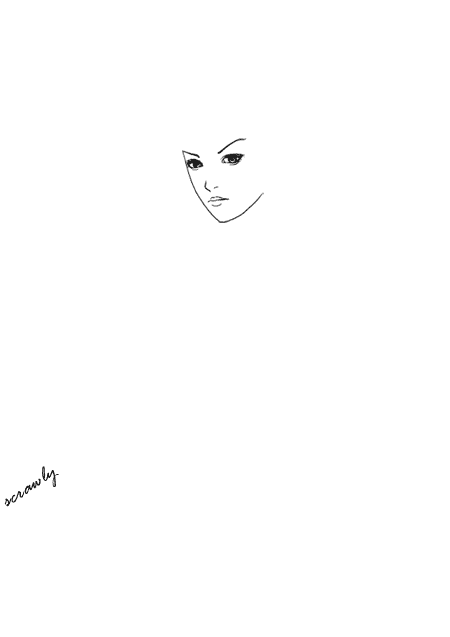 My Steemit Journey
I draw with Wacom Intuos and Adobe Photoshop. I joined this website to share my art journey and to improve my skills. I'm also here to meet nice and chatty people, especially if they're passionate about art. Follow me if you want to be a part of my adventure, or say hi to me on popular Steemit Discord servers, I frequent most of them.
See you around ♪