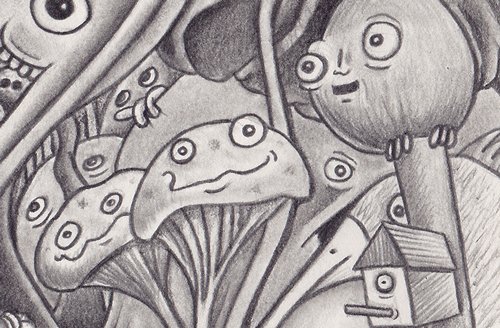 Sundance in Shroomland
I recently finished another collaboration. I delayed it for too long but finally pushed myself to finish it. The reason I kept delaying it was because I didn't like how my part was going and it didn't feel right (stupid perfectionism). But it kept looking at me begging to be released. Eventually I took the time to get it finished.
I did the Exquisite Corpse with Katie Suponch alias ChaosKatie on Deviantart from the United States.
She started the bottom half and covered it with only a small strip to see. I received it in 2015 and started right after that. No idea how many hours I did put into it but most be a lot.
Below is an image when I almost finished it but still have her part covered.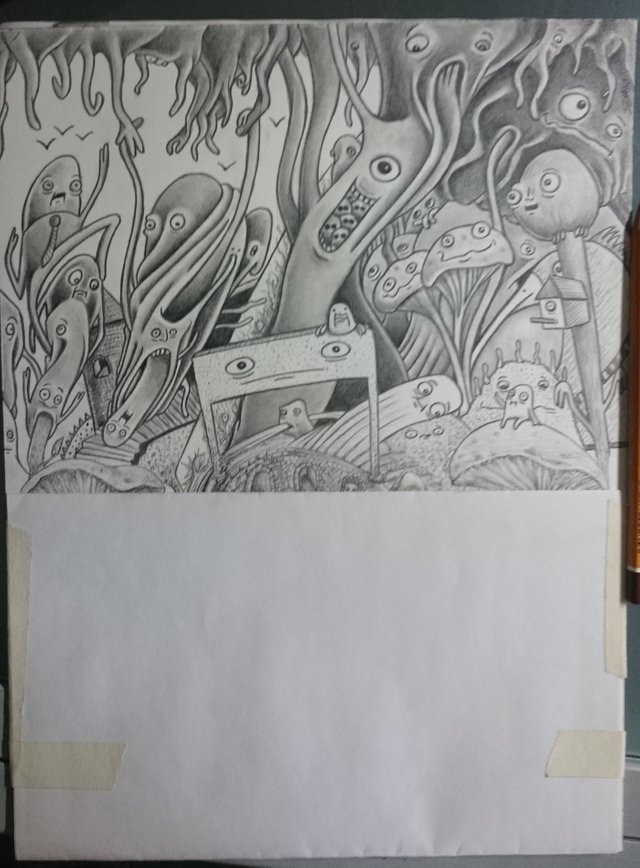 Here is the final result: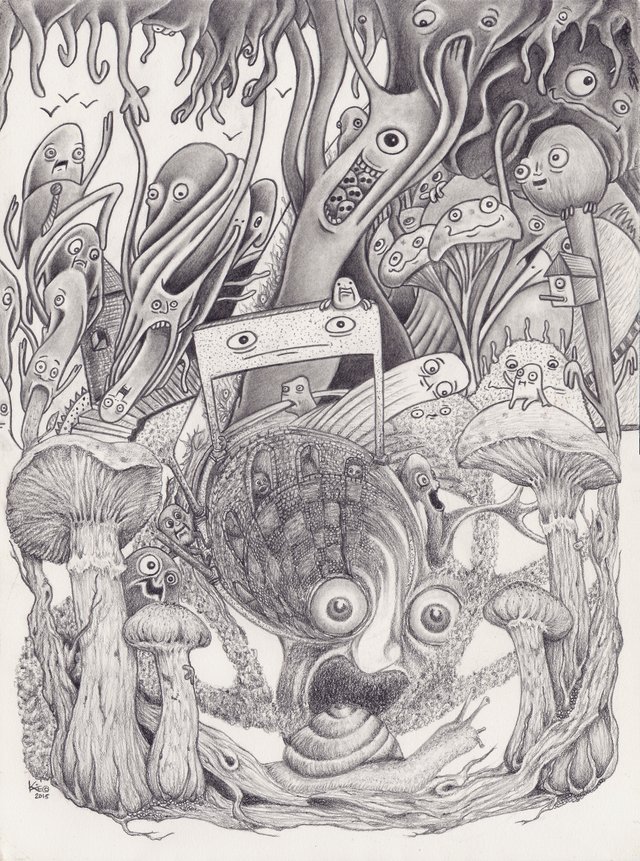 Sundance in Shroomland (2015-2018)
After scanning I stitched the parts together as it didn't fit my scanner in 1 take. I also took some photos with my canon up close: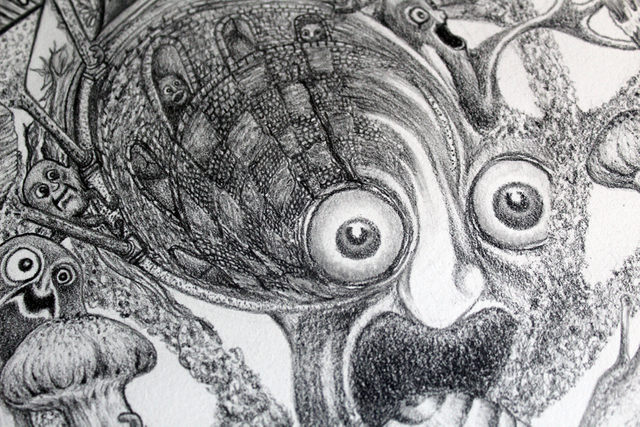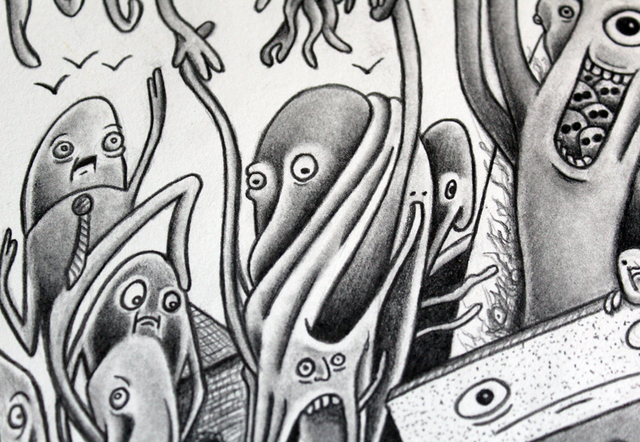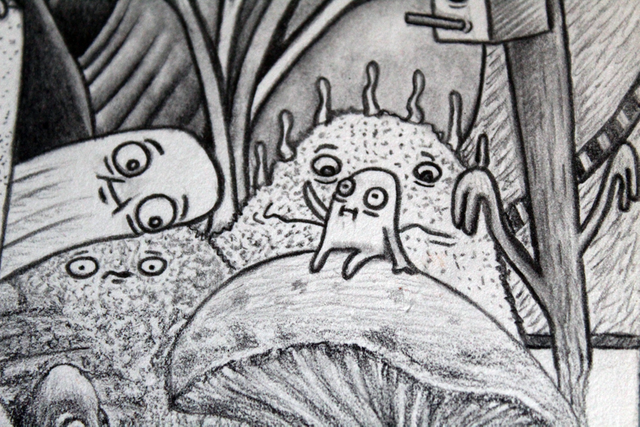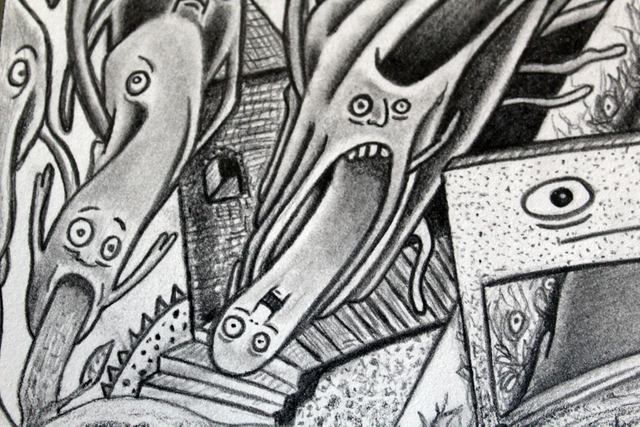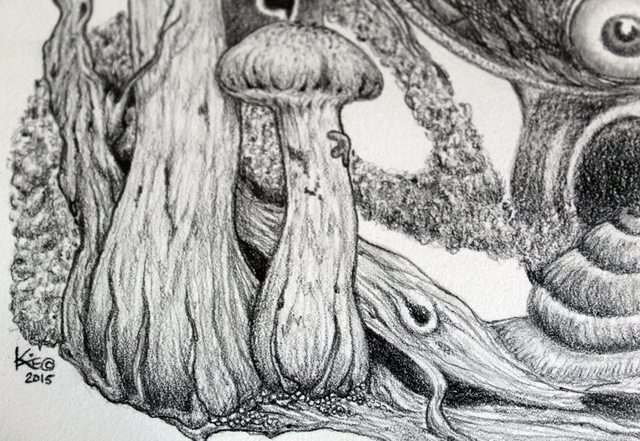 Other collaborations
Last year she finished the EC I did send to her. Already posted that but I will show it again: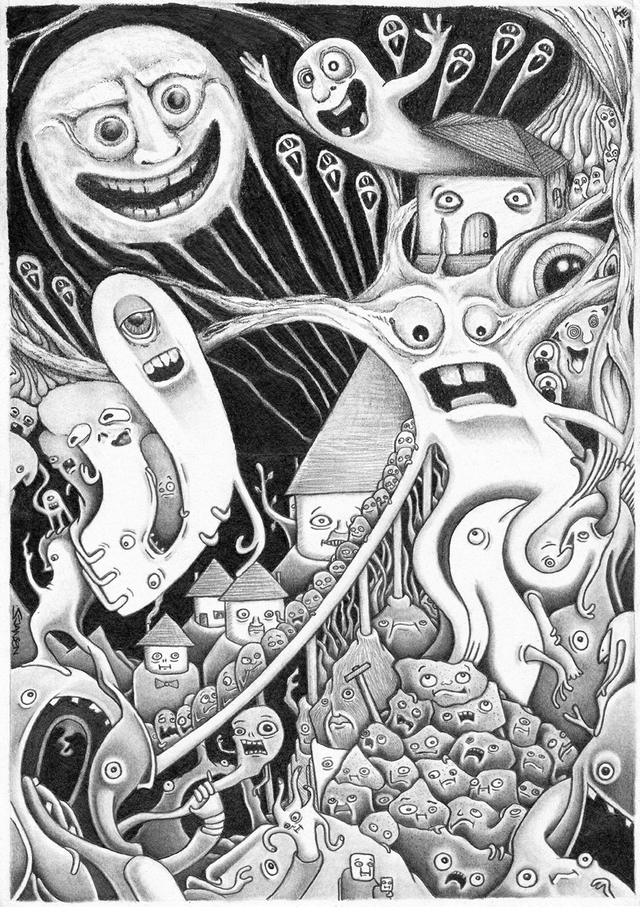 Finished in 2017 called "Open House Frunzey" I started to bottom half and send it to Katie to finish the top.
A few other examples of collaborations done (with other artists) Exquisite Corpse style I posted here: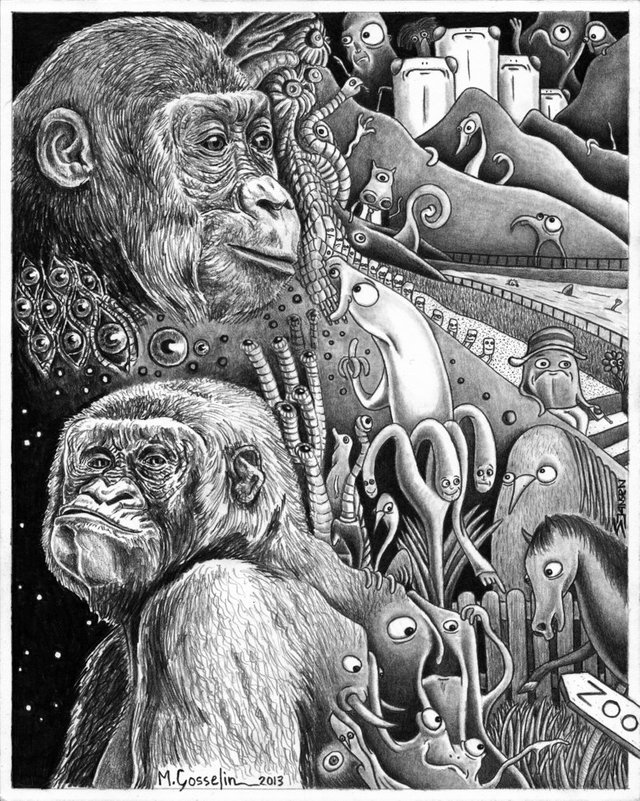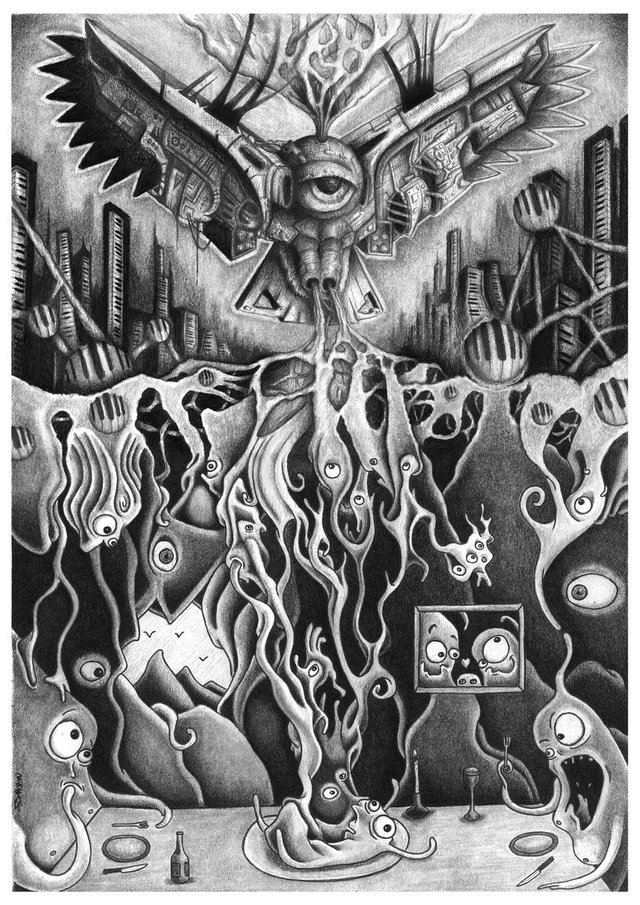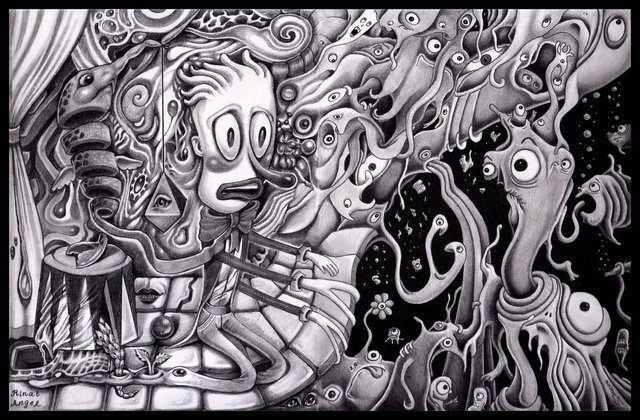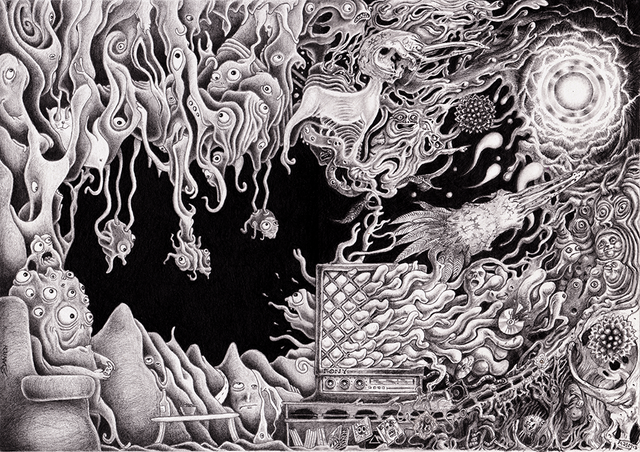 Hope you like the result?