"Trying" to make a storytime video
Hewwo everyone, what a messy week huh? LOL.
Hope everyone is alright and won't be panicking right now.

I haven't finished anything new yeeet because I was making a video about some story time.

The script is "done" but I always change it 100 times when I say it's "done" so I don't even know.

I am praying that I don't need to redo some drawings because I keep trying to make my videos perfect but it ends up being a fail LOL.

Here's some screenshots I guess?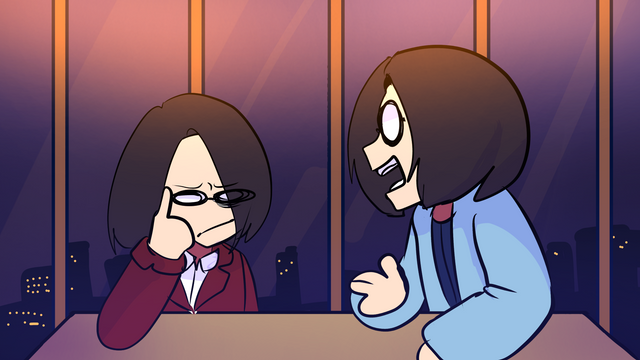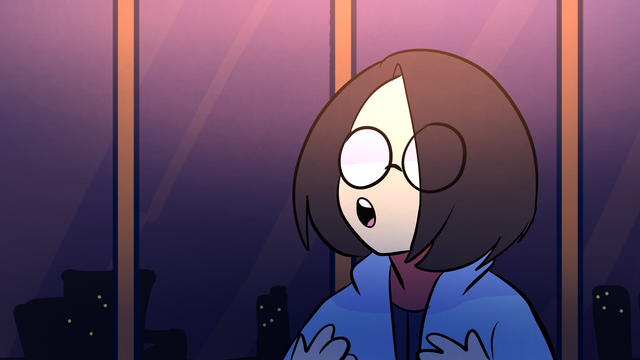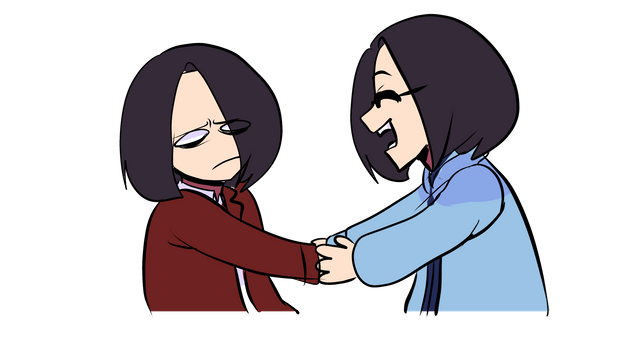 By the way I haven't turn it into an actual vidoe those are just the sprites.
It's not going to be animated but more of an "animatic" storytime. Though I'm not sure what to call it either, but at the same time I don't really care anymore with names.
Here's some backgrounds I don't knoooow.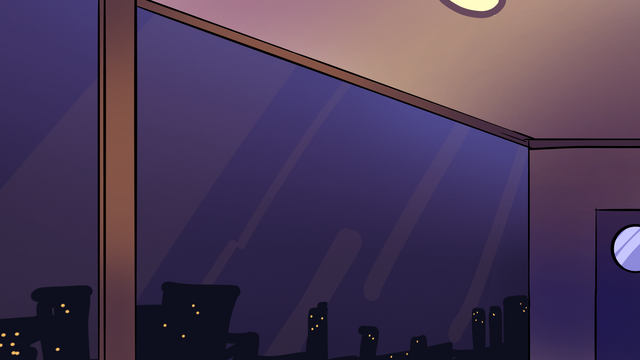 I am having this problem with the Red character, because she is supposed to be more grumpy and petty about things (yes I know it's me but it's like more of an exaggeration of it) so I don't really know how much I could stretch out with the grumpy and how angry she is.
Is screaming about your past and being pissed at people considered likeable? And say some offensive things too even though they don't mean it?
The red person would get some karma though.
While the blue one I'm trying to make her not so bubbly and positive to the point that she's super annoying to the audience.
Aghh writing is so difficult and animating. I only made the introduction of them on of the video by the way, I drew like.. 50 pictures? XD this is gonna be a problem
And yah some wips and sketches here and there.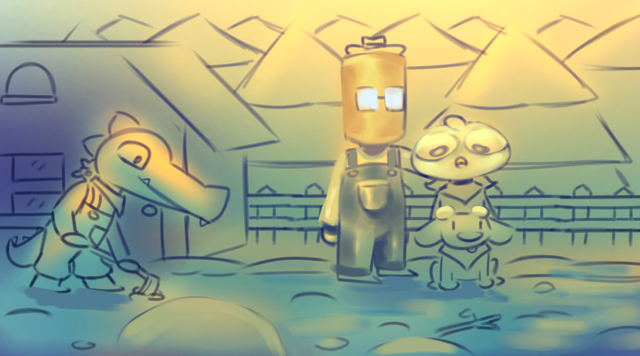 (This is a collab, I didn't do the lineart, I'm doing the coloring and shading)
And thats all, I should just post my old art LOL.