TARGET SIGHTED! (hataraku saibou fanart+process)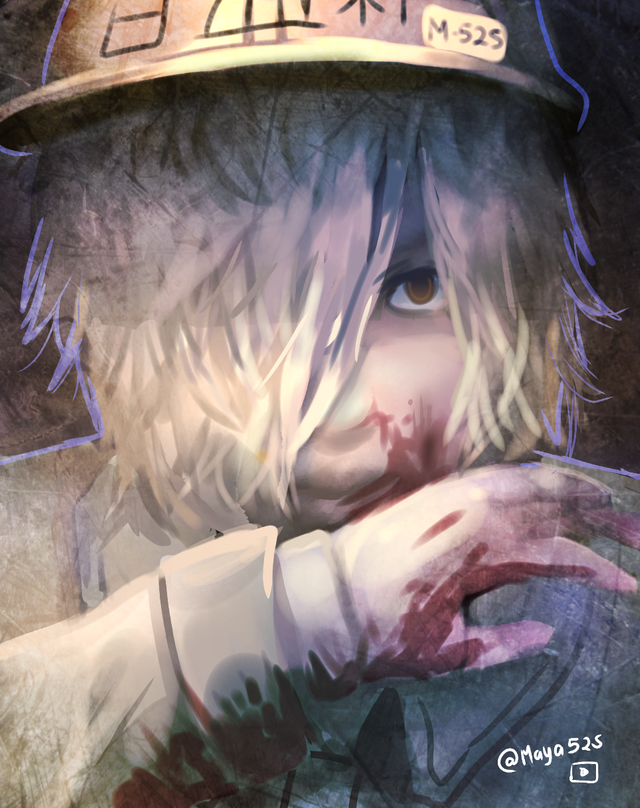 Why hello everyone, it's very rude of you not saying hi entering this place.. Just kidding :0
Today I have watched hatarakou saibou with my brother for the second time and I looooooooooveedddd it, not only that its kind of educational. But it also has really likeable characters to the point that I ship my own blood cells when will Red blood cell and white blood cell date
They're so cute together.
And also yesterday was my moms birthday so I decided to make 2 gifts and one of them is a drawing of white blood cell, and the other is.. Well an another thing for an another day. ;)
I really wanna review the series like.. An anime review. Maybe it'll be a one time thing or whatever, I am not a reviewer but I would love to talk about the anime for hours or whatever.
I'm still making that story time video. Unfortunately premiere CRASHEDDDDD AAAAAAA and not only that i was tryinna start to make a video for.. Something sshhhhh thilah dont tell them heueheu dont worry this is just a random thing ignore the crossed out part but yeah premiere is kinda being an ass aaaa ;-;
Anywayssss back onto the drawing, I actually didn't draw it from scratch, that is actually kind of.. Me?
Because when I woke up with my weird hair and then I look to the mirror and I was like "huh.. My hair looks like white blood cell's hair" so then I tried to prove to everyone that I look like WBC from the cells at work anime. I cleaned my hair up and now we are here.
So I guess this is a half assed face reveal or whatever but I dunno, I could never take this back since when it's on the block chain, welp its here for good RIP, so yah, I guess technically a face reveal but not really? Ofcourse I edited parts of the face so now its not a face reveal right?
O well I dunno if you guys would even notice.
Progresssssss.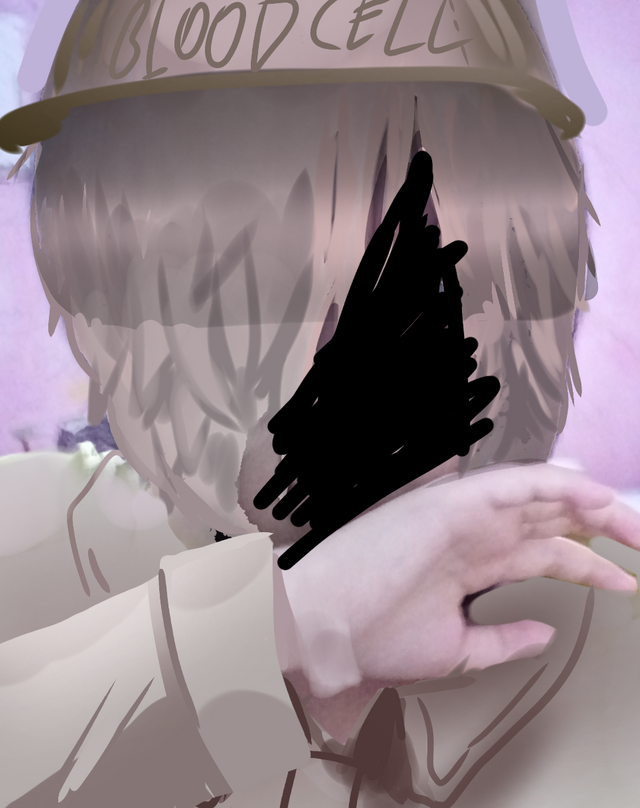 So I started with my face and I used the magic wand tool to pick up my hair,and color it all to pure white, well not "pure white 100%" but more as yknow white in my eyes.
And one by one I did the hair then the clothes (by the way I was wearing like a dress kind of challenging to changed that into a suit) and I forgot that he had gloves so the hands are kind of out of place for me but I think I managed to fix it later.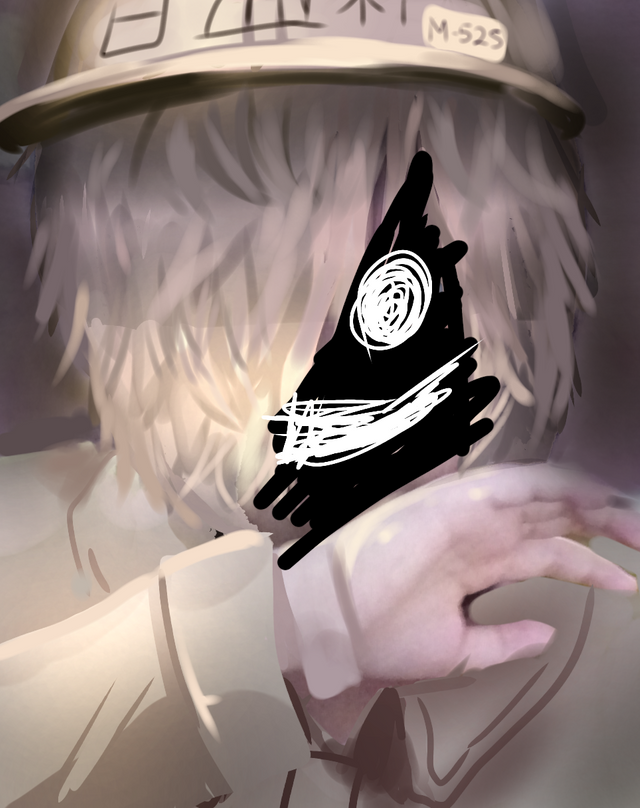 I removed the background and tried to make White Blood Cell the focus of the picture, and also I detailed the hair adding some lighting tricks.. As in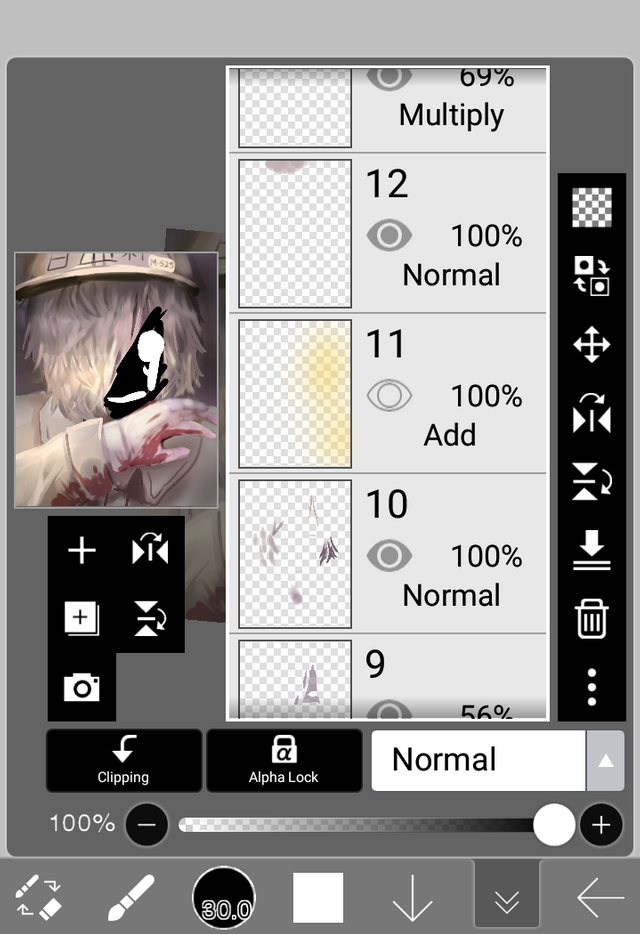 ADD A BUNCH OF BLENDING LAYERS WOOOHOOOOO
I am not a professional as you can see..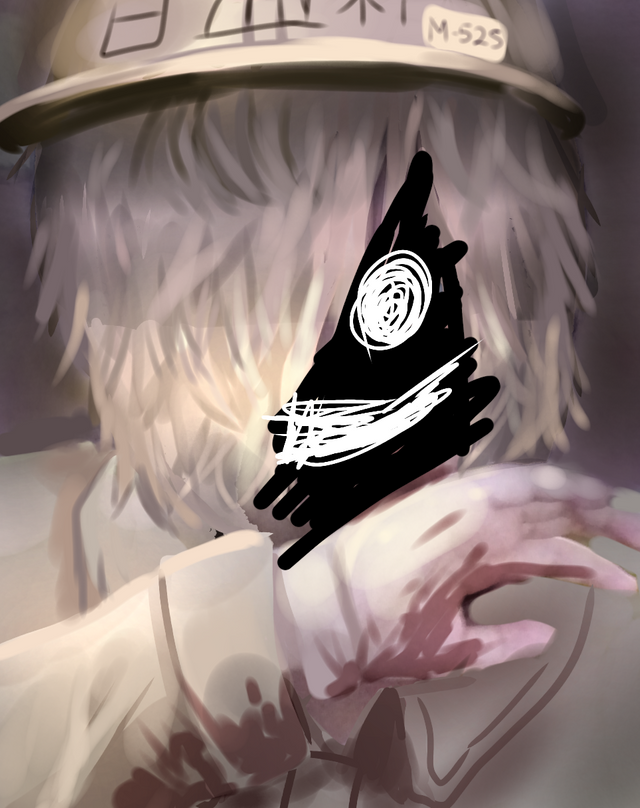 Then I added the blood, or at least in my case it's dried blood.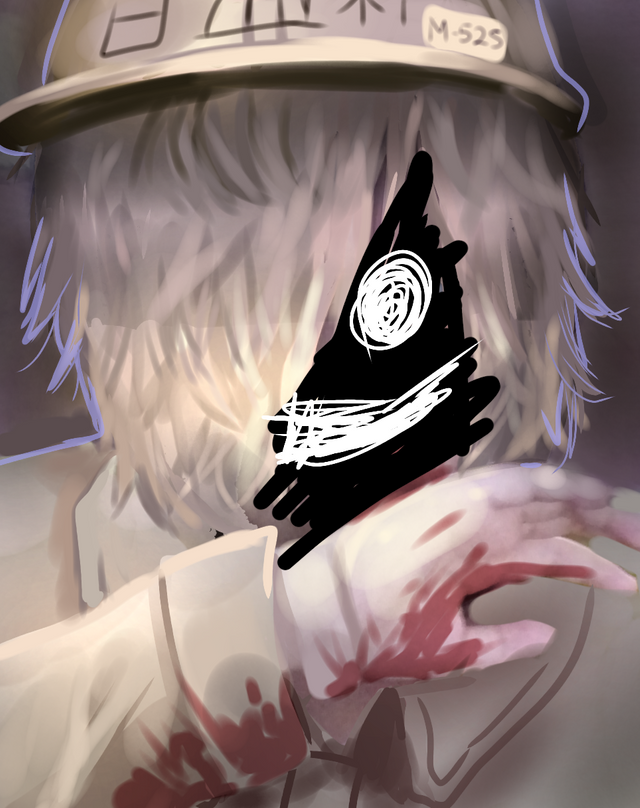 Then to make him pop out even more I gotta add a back light, it's to make him look a lot more bad ass in my humble opinion. I also tried to fix the hat.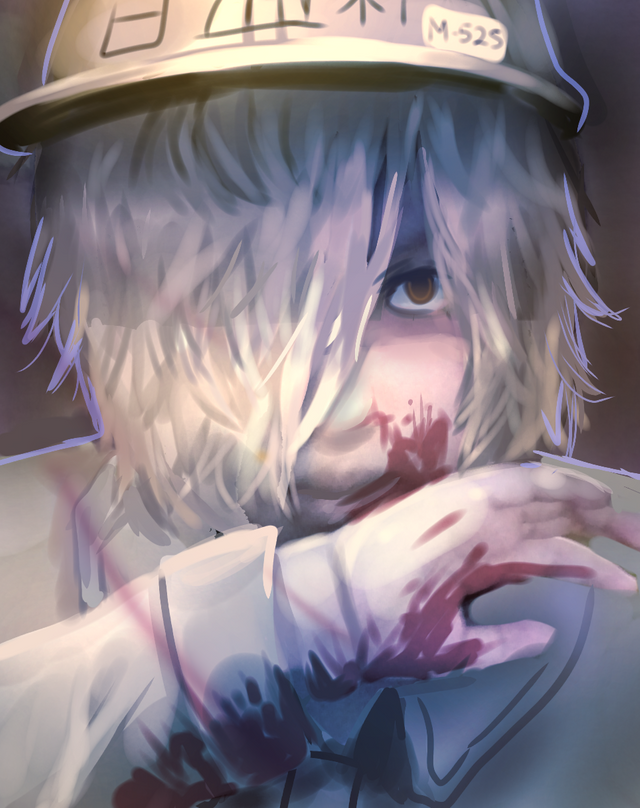 I made the eyes a tinsy bigger though.. You won't know how big my eyes are heueheu. By the way I accidentally made the piece look like that, I thought I'd make it more orangey mood vibe, and then I pressed "negative" and I looked at it and I was like.. Damn that looks cool.
So finally then... It's..
FINISHEDDD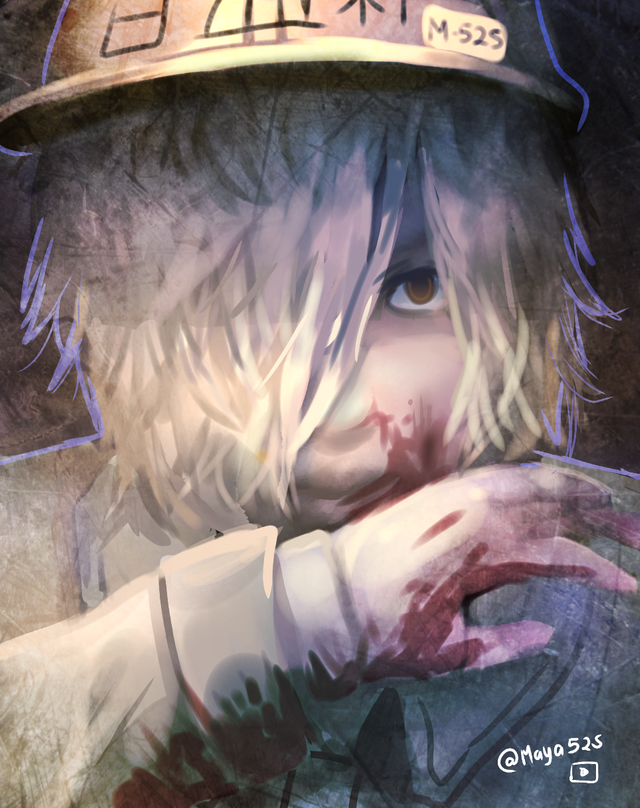 I used a bunch of effects and blending layers to make it finished with metal texture or whatever I could find to make it super cool.
And thats it all for today folks! Sorry again I havent made much progress with my steemit account aaaaa I feel super guilty.